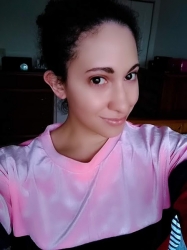 Latest posts by Chanel Adams
(see all)
Gwen Stefani and Blake Shelton worked hard to keep their wedding plans a secret. They shared that they planned to marry this summer. They wouldn't spill on all the juicy details. Instead, they only revealed that it won't be a star-studded affair. All that mattered to the couple was that they could be with those who mattered the most to them.
For Gwen, it was important to have her family there. In October 2020, Blake popped the question at his ranch in Tishomingo, Oklahoma. It's the same place where the couple quarantined together and where they also exchanged vows. Now, Gwen is sharing her thoughts on whether their wedding was everything she wanted.
Low-key country wedding
As Country Music Alley previously reported, Blake Shelton and Gwen Stefani got married in a private ceremony on Saturday, July 3. The couple desperately tried to keep it to themselves. However, it didn't take long for Page Six and other media outlets to find out. They noticed that a party was happening at Blake's ranch.
The couple didn't want to make COVID-19 the center of their wedding. So, they tried to keep it as small as possible. They invited around 40 of their closest family and friends. Gwen previously revealed that her parents would be at the wedding. Yet, they didn't invite any of their famous friends, not even Blake's best friend, Luke Bryan.
Rather than a Hollywood wedding, it was a low-key affair. It perfectly captured Gwen's love of fashion and Blake's country boy persona. The only celebrity they invited was Carson Daly who officiated the intimate ceremony. Though it seems like Blake and Gwen are a Hollywood super couple, they didn't want to have a Hollywood wedding.
Instead, Gwen focused on her three sons. She made sure to include them in every aspect. The No Doubt singer wore two Vera Wang dresses that paid homage to them. Also, they read a Bible verse to honor their mother and step-father.
Does Gwen Stefani have any regrets?
Gwen Stefani is already reflecting on the first couple of weeks of their marriage. She appeared on the Tell Me About It podcast on Tuesday, July 20. She shared the details of their wedding and how she's been feeling since marrying Blake Shelton. Does she have any post-wedding regrets?
"Total honeymoon vibes right now," Gwen told host Jade Iovine. "It was literally one of the greatest moments of my life, obviously. It was beyond what I thought it was gonna be."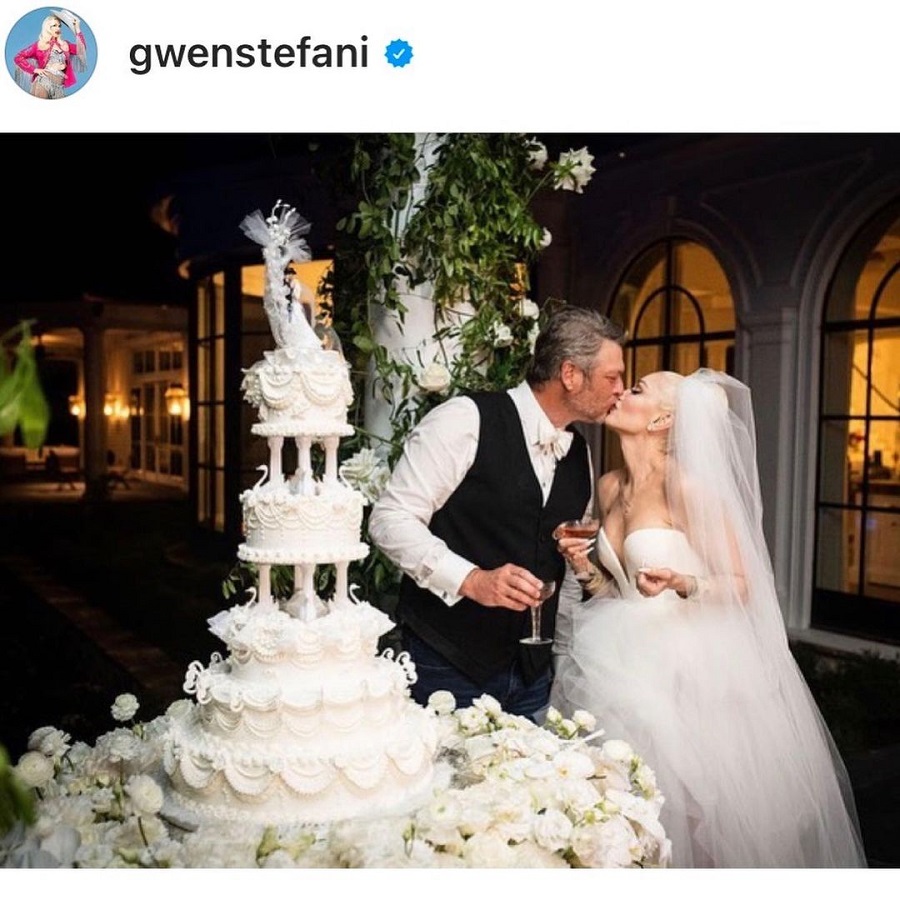 Jade noticed that Gwen feels more "at home" since getting married. "That's a really good way to put it," the singer agreed. "I actually feel that way, and it feels awesome."
Now, Gwen is focusing on her future with Blake. She couldn't help but gush over the country singer. She said that she loves his authenticity the most. The two have dated since 2015 after becoming friends on The Voice. Their work schedules prevented them from having a proper honeymoon, but Gwen and Blake are enjoying treating their fans with surprise performances.
Check back with Country Music Alley for more news on Gwen Stefani and Blake Shelton.