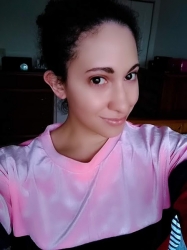 Latest posts by Chanel Adams
(see all)
Blake Shelton and Gwen Stefani are continuing their love tour. The newlyweds aren't enjoying their honeymoon yet. They had to return to their home in Los Angeles to work. Blake is currently filming Season 21 of The Voice, while the No Doubt singer works on her forthcoming album. Gwen and Blake surprised fans in a series of live performances.
They're taking over concerts and music festivals. Recently, Blake introduced his wife as "Gwen Stefani Shelton." This comes after Gwen said that she should be called "Gwen Shelton" now. It looks like the singer may change her last name.
Blake Shelton introduces his wife at a concert
Blake Shelton is happy to call Gwen Stefani his wife. The 45-year-old surprised fans at the CMA Summer Jam in Nashville, Tennessee on Tuesday, July 27 when he brought out the "Slow Clap" singer on stage. He introduced her as "Gwen Stefani Shelton."
The pair tied the knot in Tishomingo, Oklahoma earlier this month. Gwen and Blake exchanged vows in front of their friends and family members. Blake's ranch holds a lot of meaning for them. It's the same place where he popped the question. In March 2020, the duo quarantined there with Gwen's three sons.
"Happy Anywhere" @blakeshelton @gwenstefani #CMASummerJam 😍❤️ pic.twitter.com/XWljZjxq8v

— Cat 😽✨ (@GxCat26) July 28, 2021
The two sang their duet "Happy Anywhere" for the sold-out audience. When Gwen got screams from the audience, Blake introduced her as his wife. He wanted to make it clear that he's happy with her taking his last name. He paused to introduce "Gwen Stefani Shelton" to the roaring crowd.
Gwen doesn't mind being called Mrs. Shelton. She made that clear in a previous performance at his Ole Red restaurant in Tishomingo, Oklahoma. The couple held a series of live rehearsals, which took place in front of patrons and fans. When Blake introduced her as "Gwen Stefani," she joked that she should be called "Gwen Shelton" now.
Gwen Stefani wows in a super-short, wedding-like outfit
When Gwen Stefani stepped out on the stage, she wore a white off-the-shoulder crop top with a matching mini-skirt and cowgirl boots. As for Blake, he stuck to his traditional black button-shirt and jeans. The two looked adoringly at each other as they performed their duet. Gwen looked like a blushing bride in the ensemble.
She took to Instagram to share a photo of her daring outfit. "@blakeshelton next time I get to wear a pretty dress will u take a picture with me?" she asked. She joked that he hates to take pictures. Fans are loving the photos from Gwen and Blake's wedding.
View this post on Instagram
Vera Wang designed two wedding dresses for the No Doubt singer. Gwen shared the photos of both gowns on her social media accounts. Both dresses honored the couple, as well as Gwen's three sons. She made sure they were very much included in their wedding.
What are your thoughts on Gwen's look? What do you think of the singer changing her last name? Sound off below in the comments.