Carrie Underwood celebrated Christmas in July a few days later. The singer has a special surprise for fans. In September 2020, she released her first-ever Christmas album, My Gift. Earlier this year, she followed up with her first-ever gospel album, My Savior. According to Carrie, My Savior is the companion album to My Gift.
Carrie wanted to keep those feel-good vibes going. She wanted to make even more inspirational music for her fans. On Wednesday, July 28, Carrie took to social media to share some news affiliated with My Gift. Fans get to enjoy Christmas music in the summer.
Christmas in July surprise
Carrie Underwood shared the cover art for the Special Edition version of My Gift. She's re-releasing the album with three new tracks. The album will release on September 24, 2021. The new project features the track "Favorite Time of the Year," which was on the Amazon Original and Ring's 2020 Doorbell Season holiday campaign. Carrie Underwood co-wrote the song alongside Chris DeStefano and Hillary Lindsey.
The song was also the opening track for her HBO Max Original, My Gift: A Christmas Special with Carrie Underwood. The Special Edition also includes Underwood's cover of "All Is Well," which is originally sung by contemporary Christian artist Michael W. Smith. The duo previously collaborated on Smith's 2014 album, The Spirit of Christmas.
View this post on Instagram
The last track is "Let There Be Peace/Something in the Water," which is a live recording that was also on the HBO Max Original special. Talk about a Christmas in July treat for fans. Underwood explained that she wanted to release this album for years. She calls it a "blessing" to share this uplifting music with her fans.
The original version of My Gift dropped on September 25, 2020. It debuted at No. 1 on several music charts, including Billboard's Christian, Country, and Holiday album charts. This inspired her to follow up with My Savior, which also included a live virtual concert on Easter. Underwood wants to focus on spreading the joy of Christmas with fans.
View this post on Instagram
Carrie Underwood announces new My Savior project
This comes after Carrie Underwood announced her new project associated with My Savior. She took to social media to share the news of My Savior: Live From the Ryman is available for purchase on DVD on Friday, July 23. This was the same virtual concert that was live-streamed on Underwood's official Facebook page. Proceedings from the concert benefited Save the Children.
View this post on Instagram
Fans flocked to the post to call the announcement a gift. Now, it looks like Underwood has more gifts up her sleeves. More surprises from the American Idol alum could come. There are rumors that she could release country music later this year.
Check back with Country Music Alley for more news on Carrie Underwood.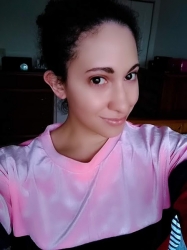 Latest posts by Chanel Adams
(see all)