Reba McEntire took the latest TikTok trend and made it her own. The country superstar joined the "I'm a Survivor" trend that's been taking the app by storm. Her latest video featured the iconic song from her popular sitcom, Reba. To this day, fans love the television show.
Gen Z grew up with the series. So, it makes sense as to why they would want to recreate the intro. The social media challenge shows fans doing chores and mundane tasks as the song plays. They take her song "I'm a Survivor" and the 66-year-old singer took notice. Read on to learn more.
Reba McEntire joins TikTok trend
On Monday, July 26, Reba McEntire took the challenge and made it her own. She shared a clip of herself working on her farm. Reba acted tired as she carried two large buckets to her donkeys. The legend tried to feed them, but they were less than impressed.
"A single mom who works two jobs. Who loves her kids and never stops," the song goes. "With gentle hands and the heart of a fighter."
Reba holds out the food for her farm animals to eat. Her donkeys look disinterested and ignore her. They act like teenagers, which makes this clip so funny. The singer then turns to the camera and lip-syncs the song's famous line, "I'm a survivor."
The theme song was featured in the singer's sitcom, Reba. The series lasted from 2001 to 2007 and premiered on The WB before it became the CW. The syndicated series is still popular to this day thanks to CMT, the Hallmark Channel, and UP. Younger fans have caught onto the television series and its catchy theme song.
Most took to TikTok to recreate their own version of the song. Some of them are seen doing chores like cleaning their room or washing dishes. Others try to get creative with the challenge. It's one of the most wholesome challenges on the social media app.
The country singer loves her farm animals
Reba McEntire has showed off her farm animals before. She often takes to Instagram to share footage of her life on the farm. Reba revealed that each of them has its own personality. The singer is living a quiet life with boyfriend Rex Linn now that she's become successful in her own right.
In November 2020, she confirmed their romance by sharing a photo of the two holding her chickens, Mr. Pecker. She followed up with another photo of them with her beloved donkeys. Now that Reba joined the TikTok challenge, fans are holding out hope for a Reba reunion. So far, Reba has not revealed anything about a reboot or revived version of the series.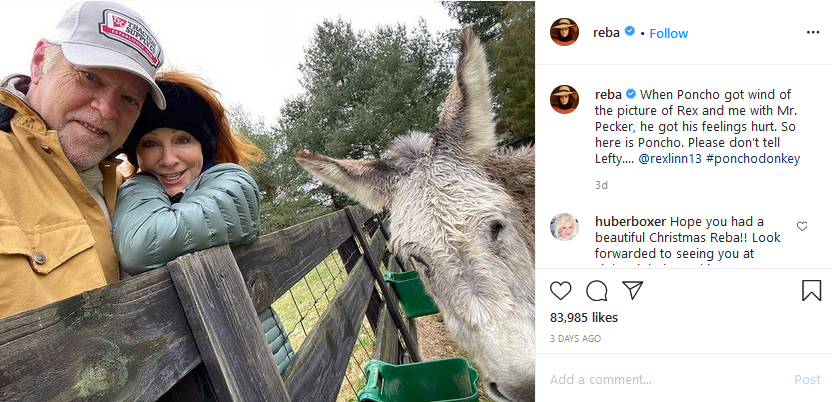 What are your thoughts on Reba's "I'm a Survivor" video? Would you like Reba to make a comeback? Sound off below in the comments.
Check back with Country Music Alley for more news on Reba McEntire.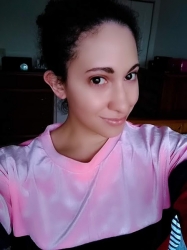 Latest posts by Chanel Adams
(see all)