Luke Bryan opened up about his loss. The country singer went through many years of loss. He opened up about it on the IMDb TV docu-series, Luke Bryan: My Dirt Road Diary. Going through all of this loss in his life gave him a sense of purpose.
He also admitted that he doesn't make music to top the charts or seek awards. He wants to tell a story and connect with his fans. It's the power of emotion that allows Bryan to make the music that he does. He's glad he's been given a purpose after all the loss he suffered.
American Idol judge reveals the reason why he sings
In an exclusive interview with People, Luke Bryan talks about the loss that he went through in his life. The 45-year-old realizes that life can be taken away in an instant. Songwriting brought him a sense of healing after this tragedy. He suffered many losses in his family.
But it allowed Bryan to raise his late sister's three children. His grief gave him purpose and helped him find joy once again. He lost his older brother, Chris at age 26 from a car accident. His older sister, Kelly, died at 39 from natural causes. Seven years later, her husband, Lee died at the age of 46 from a heart attack.
"I've had so many tragedies in my life," Bryan said. "It's almost like you don't want to tell the story because you don't want to feel like you're out there craving sympathy."
Bryan has never let his tragedies overcome him. Instead, he worked through them. He will discuss them further in his new docu-series, Luke Bryan: My Dirt Road Diary. All five episodes are available on IMDb TV, Amazon's new premium free streaming service. It includes never-before-seen interviews and rare footage from Bryan's life and career.
Luke Bryan got over his losses
In the candid interview, Luke Bryan admits that he still grieves each and every one of those losses. His loved ones are still at the back of his mind. Somehow, he managed to find purpose out of his grief. He started his career playing dive bars in Georgia, but now he's playing large stadiums.
"If I can inspire people to move on from tragedy, hopefully by my behavior," Bryan said, "That's what life's all about for me."
He counts his blessings since he's an optimistic person. He had to go through the darkness to find the light in these tragedies. Bryan is still deeply connected to his brother, sister, and brother-in-law. He feels that he has three guardian angels watching over him.
View this post on Instagram
"Maybe Chris and Kelly and Lee have moved some puzzle pieces around to make my life so fortunate," Bryan said. "When I say my prayers at night, I have to say, 'Thank y'all for looking after us down here.'"
Bryan doesn't just write emotional music. He also loves to bring joy to his fans. That's what he did on his 45th birthday when he invited a fan on stage. The core reason why he does what he does is that he loves to entertain.
Check back with Country Music Alley for more news on Luke Bryan.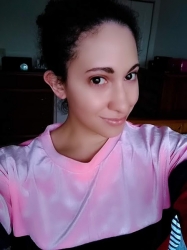 Latest posts by Chanel Adams
(see all)