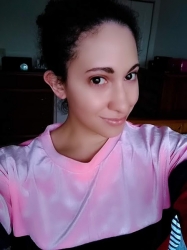 Latest posts by Chanel Adams
(see all)
Luke Bryan shared his thoughts on Blake Shelton and Gwen Stefani's relationship. He feels that the couple made the right decision by taking things slow. As fans know, the couple dated since 2015. Blake and Gwen met on the set of The Voice.
They first met in 2014. However, it wasn't until a year later when they took their relationship to a new level. At the time, Blake and Gwen went through their respective divorces. Some feel that the two moved fast.
Blake's best friend Luke disagrees. He feels that the pair did the right thing with their blossoming romance.
Supports Blake Shelton and Gwen Stefani's relationship
In an interview with Access Hollywood, Luke Bryan shared his thoughts on Blake Shelton and Gwen Stefani's relationship. He applauded the couple for doing things their way. Most Hollywood couples crash and burn. But that wasn't the case for this duo.
Blake and Gwen had to recover from their previous divorces. He believes their journey happened perfectly. The country musician talked about his new IMDb TV documentary, My Dirt Road Diary. Luke gushed about the project and its purpose.
He also shared his thoughts on his famous friends. Gwen and Blake wed in a private ceremony on Saturday, July 3. Around 40 guests attended their highly anticipated wedding. Luke didn't attend the wedding, but he's glad that they got to do things their way.
"Even being around them and watching, it's a special thing, I'm so happy for them," he said. "I think they went about it and went about their love and their path and journey in the right way. They just didn't fall in love and go rush off and get married."
Rather, Gwen and Blake took their time. They didn't want to get married right away. They just enjoyed being together and it showed. Now, the couple is looking forward to sharing their lives together.
Luke Bryan has an "embarrassing" gift to give them
In a previous interview, Luke Bryan joked that he plans to give Blake and Gwen an "embarrassing" wedding gift. He'll make sure to add his special touch to it. In an exclusive interview with People about his new digital series on Fendt, the 45-year-old talked about their wedding. Like everyone else, Luke did not know that the wedding of the year happening.
Blake and Gwen kept hush-hush on the details, even the wedding date. They only teased that they would get married sometime in the summer. During the interview, Luke joked that he has his own "mental wedding gift soiree." The country singer explained what he plans to send them.
"I'm going to get a big box and there will be embarrassing items in there," he continued. "They'll be funny, sarcastic items so Blake and Gwen can expect my wedding gift with the Luke Bryan touch on it."
Gwen and Blake are sure to get a good laugh out of it. The pair is a good friend of the artist. What are your thoughts on what Luke said about the couple? Sound off below in the comments.