Chris Lane and Lauren (Bushnell) Lane recently welcome their son, Dutton Walker Lane. Throughout Lauren's pregnancy, the eager parents share their preparations with their fans. From the looks of several of the couple's Instagram posts, they enjoyed learning and preparing for the arrival of their son. Now, are Chris Lane and Lauren Bushnell trying for baby number two? Keep reading for more details.
Lauren Bushnell hints at wanting a new baby soon after the birth of her son
Recently, former The Bachelor contestant Lauren Bushnell shares a photo of herself and her husband, Chris Lane on her Instagram. While the photo seems innocent enough, followers can tell that it is an intimate photo based on the couple's body language. Or, it could just be that the caption paired with the photo makes the photo seem all the more seductive. All the caption says is, "Let's make another 👶🏼."
If followers are hopeful to see a response from Chris Lane in the comment section, it doesn't appear that they are in luck. However, the comment section does provide a lot of encouragement from fans for the couple to try for a second baby. So many comments are in favor of the couple having another baby. Aside from that, a good number of the comments are inquiries about where Lauren got her dress in the photo. Also, fans are in awe of Lauren's post-baby body.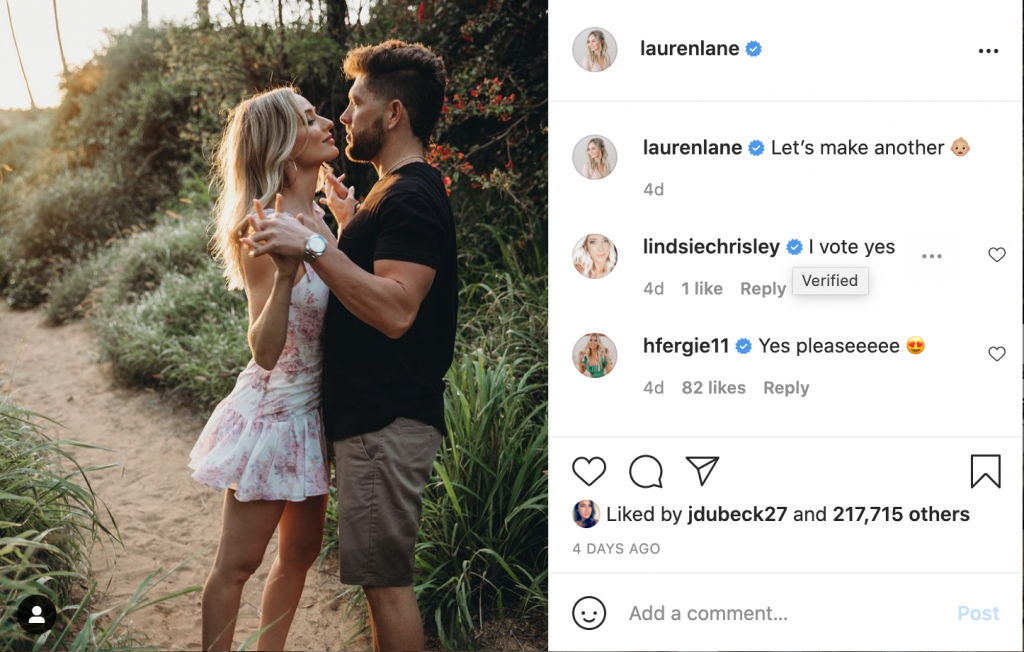 Chris Lane might be on board for two under two
More recently, Lauren Bushnell gives some insight into how things have changed since becoming a mom. While donning a gorgeous little black dress and holding an adult beverage, the new mom is all smiles in her most recent Instagram post.
However, the caption gives one of the ways having a baby changes you as a person. The new mom writes, "Happy hour really hits different when you have kids." The former reality television star turned country star wife tags Ashland Hard Seltzer.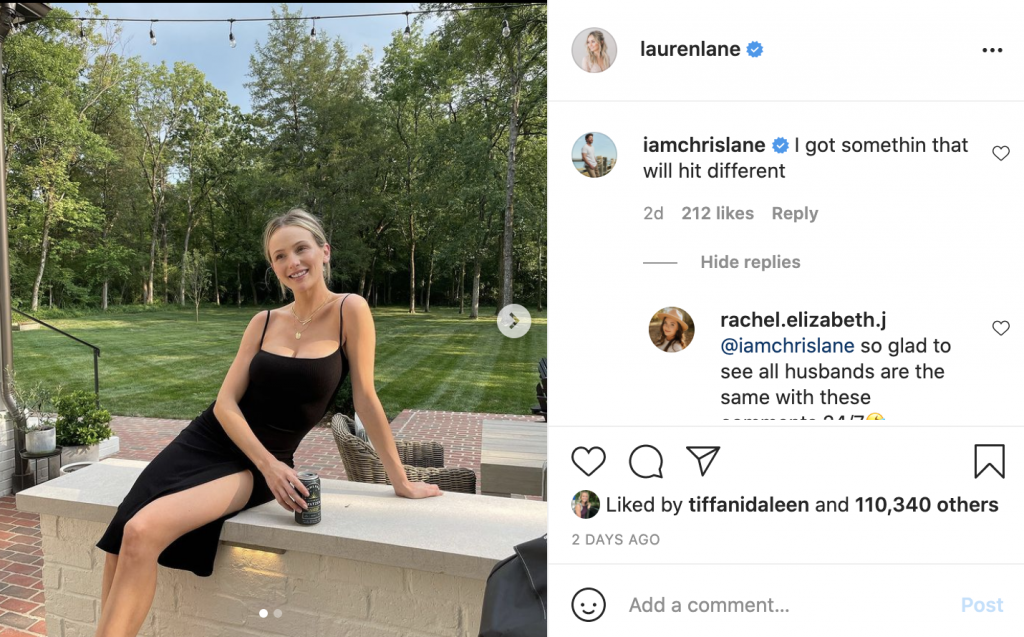 Her husband, Chris Lane comes in hot with a seductive comment. The country singer writes, "I got somethin that will hit different." So, maybe baby number two isn't out of the picture.