Gwen Stefani catches heat for photoshopping a photo- again. Fans are not happy that it seems like Gwen wants to erase part of Blake Shelton's history. What she probably thought was a sweet gesture does not come off that way to some of her followers. Keep reading to find out why Gwen Stefani is catching heat over her photoshop rendition of one of Blake Shelton's photos.
Gwen Stefani makes a bold move with a photoshopped Blake Shelton photo
Earlier this week, Gwen uploads a new photo on Twitter with the hashtag #NewProfilePic. The original photo is of Blake Shelton on the red carpet at the 2003 CMA Awards. It seems like people are upset because they think that Gwen photoshopped a younger version of herself over Blake's first wife, Kaynette Williams.
While it may look like Gwen photoshopped herself over Kaynette, it is more likely that she just added herself to a solo photo of Blake on the red carpet. Nonetheless, followers are very vocal about how this photo makes them feel. Some even speculate that Gwen is jealous of Blake's previous wives. One of the comments reads as follows. "Disrespectful and unnecessary. He had his life before you, no need to be jealous."
#NewProfilePic pic.twitter.com/ey1EmOQuo2

— Gwen Stefani (@gwenstefani) August 5, 2021
Delish gives some background information about Blake Shelton and Kaynette Williams. The pair were married from 2003 till 2006. Additionally, Delish reports that this divorce "was said to inspire Blake's 2007 album Pure BS." On that note, someone else writes, Sorry, but why? His past made him into the man he is today. History is not there to be erased but to learn from. It also can not be changed."
Another person seems to think this is uncharacteristic of Gwen Stefani. They write, "Pitiful. I didn't review any other comments. So this is just me. It's something I would expect a desperate person to do. Not Gwen Stefani. Sad."
Then, another fan brings up that Gwen probably didn't do it. People are amazed at how different the couple is, so they often get fan-edited photos of "what could have been."
#NewProfilePic pic.twitter.com/ey1EmOQuo2

— Gwen Stefani (@gwenstefani) August 5, 2021
This isn't the first time Gwen uses photoshop
It seems like Gwen just wants to see what she and her husband would have looked like together when they were younger. For example, Blake's Twitter profile pic is a photo of Gwen with Blake seemingly photoshopped over her first husband, Gavin Rossdale.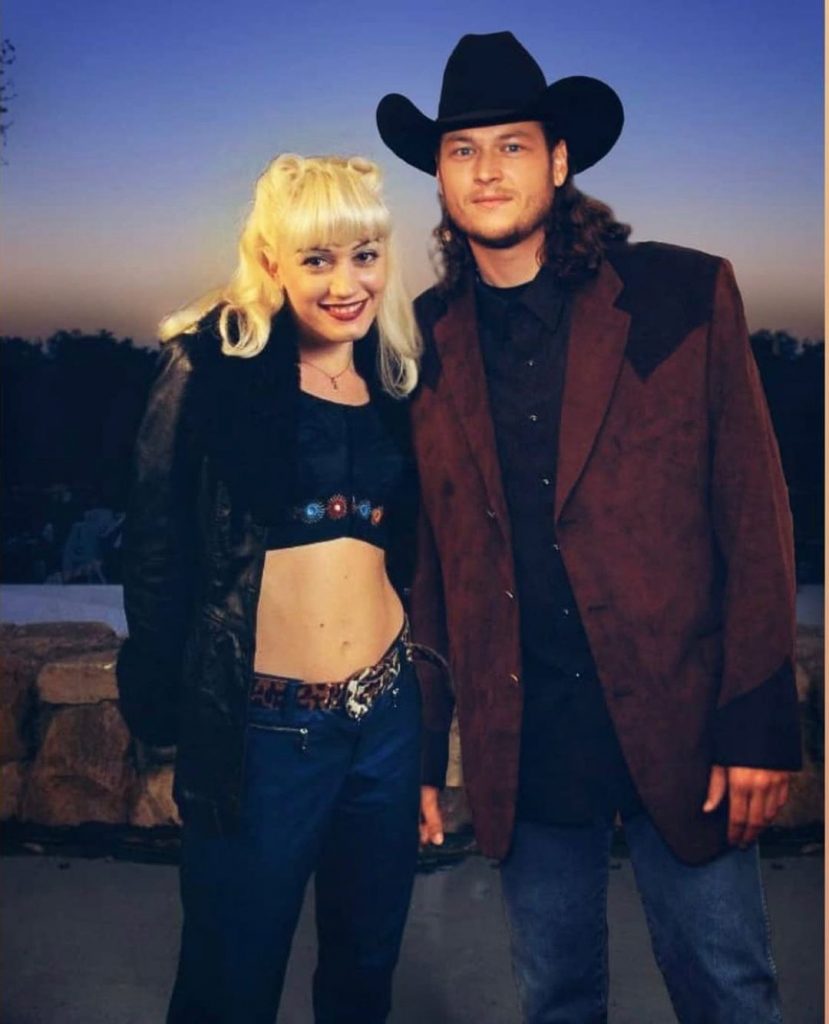 What do you think about the photoedited pics of Blake Shelton and Gwen Stefani? share your thoughts with us in the comment section below. Make sure to come back to Country Music Alley for more news about your favorite country stars.