Miranda Lambert got her husband Brendan McLoughlin to appear in her new music video. The country singer released her new "Tequila Does" remix. This time around, McLoughlin had his brothers join him in on the fun. Fans are fanning themselves after watching this steamy video.
Lambert released the new version of her hit song. Telemitry remixed the country tune. Lambert filmed a new video to accompany the summery track. It takes place at the poolside complete with cocktails and pool floats. There was also a choreographed line dance around the pool.
But it's the McLoughlins' appearance that has fans buzzing. Read on to learn more.
Brendan McLoughlin and his brothers drop some jaws
The video included appearances from Brendan McLoughlin and his two brothers. Miranda Lambert wanted to make sure that her female fans enjoyed this music video. Many didn't notice that his brothers were in the video until he posted a series of photos to his Instagram feed.
"When your cowgirl ropes you in for another video you call in your brothers for backup," he captioned a photo of him and his brothers.
They forgot to wear shirts in the first photo, but fans didn't mind. McLoughlin followed up with another photo of himself clothed with Lambert. Fans took to the comments section to post a series of fire emojis. They couldn't help but notice how hot the McLoughlin brothers look.
Some couldn't keep their eyes off their abs! Fans wanted to know their workout routine. It's clear that the McLoughlins stay in shape. The brothers who grew up together, work out together.
"Mcloughlin kids were just born with abs I guess," one user wrote. "Oh my now that's a good looking crew," a second wrote."
Fans also took to the comments section to talk about the video. Some of them praised how good it looked. Others said they enjoy the remix of "Tequila Does." This video will give you some late-summer vibes.
Miranda Lambert is becoming an LGBTQ ally
Miranda Lambert enlisted the help of her brother. She revealed that he's helping her become an ally for the LGBTQ community. The 37-year-old is still learning. In a new interview with GLAAD, Lambert talked about how she's using her platform to advocate for the community.
"I do think we are in a moment of change and I have so much to learn," she said. "I know I am uneducated, but I am full of love. Being in a family where I am surrounded by LGBTQ people, has me learning and figuring out how I can be part of the change and still be the same person I have been as an artist for 20 years."
The "Little Red Wagon" singer revealed that her brother Luke Lambert and his husband Marc are helping her. She "always" calls them when she doesn't know the right words to say. Since they grew up in conservative Lindale, Texas, she feels it's important to use her platform to show her support. She wants to spread her love and acceptance of the LGBTQ community since he never got to experience that.
She also recruited Marc and Luke to appear in her new video for "Tequila Does." She was "so happy" to work on that music video with them. Lambert wanted to represent everyone. She feels "proud and humble" with how the video turned out.
Check back with Country Music Alley for more news on Miranda Lambert.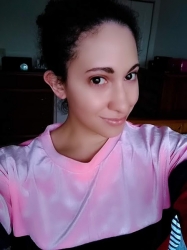 Latest posts by Chanel Adams
(see all)