Luke Bryan shared an emotional tribute to his late brother. Sadly, his older brother passed away in 1996. He was killed in a car accident when Luke was just 19 years old. The country superstar was just about to start his career in Nashville. Now, he's releasing a song that perfectly encapsulates his feelings.
Luke is known for his emotional ballads. His latest song has fans rallying around him and sharing their support. The 45-year-old opened up about his grief on the new My Dirt Road docu-series. His new track "Songs You Never Heard" is about his older brother, Chris Bryan, who died too soon.
Luke Bryan shares emotional tribute to late brother
Luke Bryan took to Instagram to share his new song. In his heartbreaking post, he revealed that Chris "was a ginormous country music fan." Following his death, Luke "couldn't help but think about all the songs he didn't get to hear on the radio." He also hoped that Chris would get to hear some of his music one day.
Luke decided to write a song that conveys his feelings about his late brother. Fans are showing their support for the country singer. They find the lyrics too relatable in a world that's filled with death lately. "Incredibly sad to lose loved ones so early," one fan wrote. "They will always be with you just in a different way!"
"Right in the feels with this one," another added. Luke is good at displaying his feelings. He suffered a lot of loss in his family. Luke also lost his older sister to natural causes in 2007. Luke told People that he doesn't look for sympathy from fans.
He just wants to share the stories of the people most important to him. Luke is really good at showing his emotions that's helped others heal. There's no doubt that this new song will provide a source of comfort for his fans. Most of them thanked Luke for sharing this deeply personal song.
American Idol coach opens up about "anxiety" from his siblings' death
Earlier this month, Luke Bryan made an appearance on Today with Willie Geist. He is still not over that grief, and that's understandable. Sometimes grief never fully goes away. The singer-songwriter admitted that he still deals with "anxiety" over both of those deaths.
"When you start talking about the loss of siblings and even the loss of my brother-in-law – I mean, he was my brother, he had been in my life since I was 7, 8 years old – and the hesitancy is, gosh, you almost feel the anxiety of telling aspects of your life that is so tragic," Luke said. "You worry about people at home just really wondering why this much tragedy and unfortunate things have happened in my life."
Many fans will relate to Luke's grief. He filmed Luke Bryan: My Dirt Road Diary, which debuted on IMDb TV. He hopes the new project will help his fans grieve and heal from their own losses. It's the same reason why he writes these emotional songs.
Check back with Country Music Alley for more news on Luke Bryan.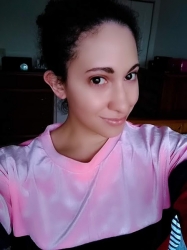 Latest posts by Chanel Adams
(see all)