Nashville Film Festival is into its 52nd run, and the lineup promises a vibrant and exciting experience for the attendees.
The 2021 Nashville Film Festival sent Country Music Alley the festival's complete line-up of official film selections, premieres, panels, special guests, and more.
The film program includes special events, official selections, and more for the 52nd annual event happening September 30 to October 6, both in-person and online.
The selections run the gamut from local subjects to worldwide releases.
The Nashville Film Festival highlights
The festival will feature 160 titles, including 45 feature-length films; more than 30 selections mark their U.S., North American, and world premieres.
"This year's Nashville Film Festival will deliver a dynamic mix of films, music, and live events," said Director of Programming Lauren Ponto in a press release to Country Music Alley, "and our team is excited for the community to be a part of it in new and innovative ways. From narratives and documentaries to our newest category of films, The Edge, a new shorts competition highlighting boundary-pushing cinema from emerging filmmakers, we're presenting a vibrant line-up of films from right here in Tennessee as well as across the country and around the world. This year's content is stronger than ever and very intentionally curated to bring audiences exceptional film and music experiences."
Opening Night Selection:
BRIAN WILSON: LONG PROMISED ROAD
A riveting conversation with the iconic Beach Boys musician, as he shares his most personal memories from his decades of making music.
Filmmaker Brent Wilson and executive producer Jason Fine are scheduled to attend.
Closing Night Selection:
THE HUMANS
From A24, Stephen Karam adapts his Tony Award-winning play for the big screen, a story exploring the hidden dread of a family and the love that binds them together, starring Beanie Feldstein, Steven Yeun, Richard Jenkins, Amy Schumer, and more.
Special New Film Presentations:
FLEE, PETITE MAMAN and OLD HENRY
Confirmed to attend is actor Tim Blake Nelson.
Music-Centric Programming:
Feature films, documentaries, live music performances, and more, bringing film and music together. The festival's program features Fanny: The Right to Rock, about the 1970s all-female rock band; Hard Luck Love Song, the story of a down-on-his-luck troubadour starring Michael Dorman and Sophia Bush; and a-ha: The Movie, following the Norwegian pop sensation on their rise to fame.
Creators Conference is a scheduled two-day program (Oct. 1-2) of film and music industry panels.
Booked to appear are filmmaker Kirsten Johnson (Dick Johnson is Dead), producer Peter Gilbert (Hoop Dreams), and composers Leo Sirdan (The Motorcycle Diaries) and Joe Kraemer (Mission Impossible; The Way of the Gun) will take place entirely online.
Watch the (embeddable) festival teaser trailer below, and learn more about this year's Nashville Film Festival, including passes now on sale, at the festival's official website.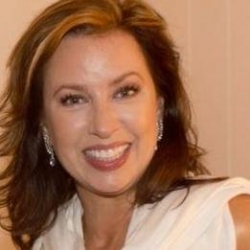 Latest posts by April Neale
(see all)