Blake Shelton and Gwen Stefani's wedding was highly anticipated. The couple got married in a small ceremony over the Fourth of July weekend. While fans get to see photos from the event, there is still one thing they don't know much about. Blake and Gwen are currently keeping their vows private, but could that change? Keep reading to find out more.
The power couple, Blake Shelton and Gwen Stefani wrote their own vows
Surprisingly, it doesn't seem like Blake Shelton and Gwen Stefani's wedding vows haven't leaked to the public. In a recent interview with Entertainment Tonight, Blake shares that he hasn't seen the video for his wedding yet.
In the same interview, Blake shares that Carson Daly took his responsibility as their officiant very seriously. According to Blake, Carson insisted that the couple write their own vows. So, the couple did. However, from the sounds of it, it may not have happened.
According to the things Blake says about him and Gwen writing their own vows, Gwen was very nervous about it. "Gwen, right up until the night before, like when it started getting, like, two weeks away, she was like, 'Oh my god, let's just not do that. Let's just, like, have the repeat after me stuff.'" However, Carson has great logic behind the couple writing their own vows. He explains that as a songwriter, Gwen can write her own vows.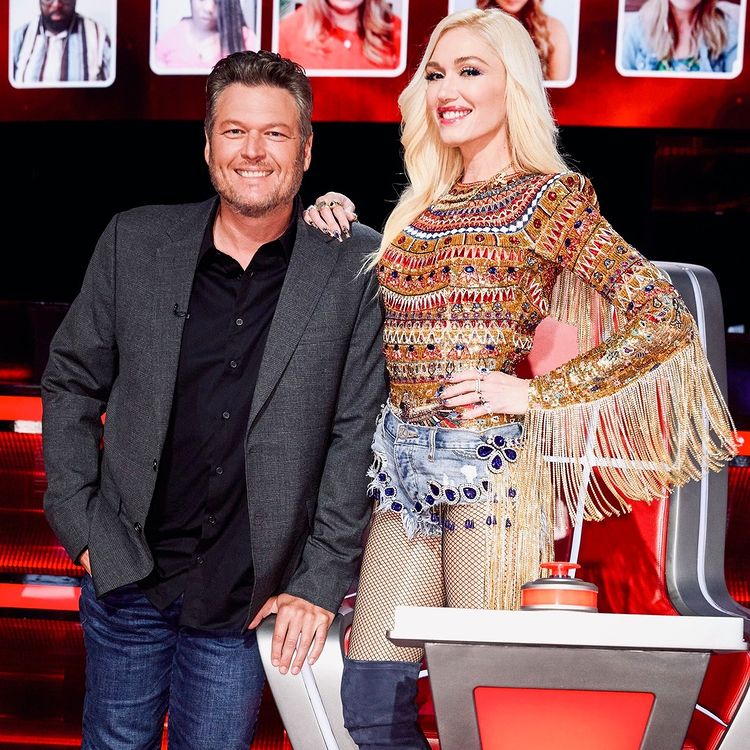 Blake writes a song for Gwen
What comes next, shocks everyone. While it is no surprise that Gwen's vows were beautiful, Blake goes above and beyond for the occasion. He writes an entire song. Notably, he had help from songwriter and producer Craig Wiseman.
Fans may remember that Country Music Alley previously reports that Gwen gets a little peeved that Blake won't write songs with her. So, since she wasn't got to expect it, Blake turned his vows into a song.
Luckily for fans, it seems like Blake never intended to keep this song private- he just hasn't released it yet. According to Taste of Country, he says the following about the song.
I think it's something I want to share because I'm really proud of it," Shelton says. "To me, a marriage, a ceremony, is — you're not keeping it private when you get married to somebody … That's why we wear these rings, you know? … and I feel that way about the song."
Carson Daly shares that the song is called "Reach the Star." Could "Reach the Star" become a classic wedding song? Only time will tell, but it does have the potential since Blake shares that he wrote it to be "something broad, but also specific to Gwen."
What do you think about Blake Shelton writing his vows to Gwen Stefani in a song? Are you excited to hear "Reach the Star"? Let us know in the comment section below. Make sure to come back to Country Music Alley for more news about your favorite country stars.