Blake Shelton is releasing his first album in four years, Body Language. Fans have been hungry for new music. They considered his 11th album highly anticipated. What took the country singer so long to release his forthcoming album?
Well, there are several factors at play. As fans know, Blake and his fiance Gwen Stefani are currently planning their summertime wedding. However, that hasn't stopped some people from speculating whether the couple is already married. If Blake and Gwen already tied the knot, why would they have another wedding?
Maybe they'd want a big celebration to mark the occasion with loved ones. Here are some other reasons why Blake took so long to release a new album.
He's busy on The Voice
Blake Shelton is one of the many celebrity coaches on NBC's singing competition The Voice. For Season 20, he sits in one of the red chairs alongside Kelly Clarkson, John Legend, and Nick Jonas. In Season 21, Jonas will leave his seat open for new coach Ariana Grande.
Blake coached many artists on the show. The "Minimum Wage" singer even brought back one of his mentees, Ian Flanigan. The two performed their new song "Grow Up" on last week's live show. However, he won't have as much luck this season.
Blake shared his predictions for Season 20. He has a feeling that Kelly Clarkson will end up winning. The only woman on the show has a leg up on the men since she has three contestants on Team Kelly while they only have two contestants each. Kelly boasts one of the largest teams with some of the biggest talents.
Blake Shelton isn't interested in songwriting
Gwen Stefani previously revealed that it makes her "so mad" that Blake Shelton doesn't want to have any songwriting sessions with her. While the two collaborated on many country music duets, Blake did not write any of them. He ended up as one of the few country artists who doesn't write their own music.
Rather, Blake loves mixing new sounds and looking for hits. Since he's a big star, he has his selection of hit music. For Body Language, Blake formed his own songwriting team that he's worked with before. He loved the music they came up with, especially the last track called "Bible Verses."
He's no longer interested in fame
Blake Shelton previously hinted that he could end up leaving the spotlight. He wouldn't mind walking away from The Voice in exchange for a quieter life with Gwen Stefani and her three sons. This could happen sooner rather than later. Blake made it clear that he doesn't want to wait 10 years down the road.
Since the couple plans to marry this summer, it could happen. Blake made it clear that he will return to The Voice for Season 21. However, he could give his red chair up to someone else. It sounds like Blake wouldn't mind walking away from country music and fame for the sake of happiness.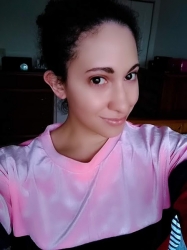 Latest posts by Chanel Adams
(see all)