Country music heartthrob, Sam Hunt releases new music for the first time since his 2020 album Southside. While reality television star, Savannah Chrisley may be on vacation right now, that doesn't stop her from sharing that she is obsessed with Sam's latest single, "23". Keep reading for more details.
Savannah Chrisley is obsessed with the song "23"
Sam Hunt recently releases "23". The song captures the essence of young love and may make listeners think about "the one that got away."  "No matter where I go, no matter what I do/I'll never be 23 with anyone but you," Sam sings. Maybe Savannah Chrisley is able to relate to this tune because she is barely 24 years old. It's also likely that she's able to connect to this song based on her personal experiences with her off-again, on-again boyfriend, Nic Kerdiles.
While on vacation, the Chrisley Knows Best star shares a screenshot of Sam's single on her Instagram Stories. In the caption, she tags the singer to let him know she is obsessed with the song. Additionally, she gives kudos to Chris La Corte, a Nashville-based writer/producer. She also gives a shout to Cortney La Corte, who is presumably Chris' wife. Chris is responsible for other Sam Hunt hits like "Kinfolk," "Southside," and "Breaking Up Was Easy In The 90s."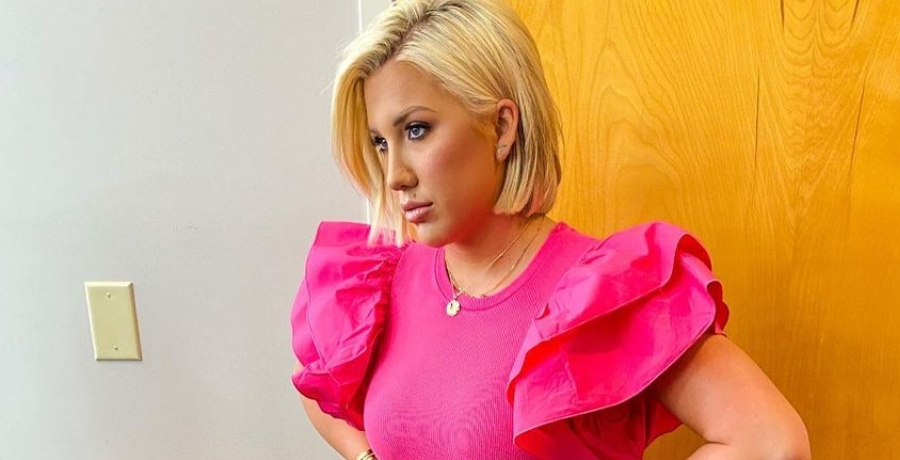 More about new music from Sam Hunt
It's hard to tell if "23" is truly a breakup song. The Boot describes the song as "a reminder that, no matter how a relationship ends, it's time you'll never get back." They also call the tune "nostalgically romantic." Notably, the song doesn't convey any bitterness.
When Sam first posts the release of the single, fans took to the comment section to let him know that they liked the acoustic version better. Apparently, he heard them, because his next Instagram post was of the acoustic performance.
Likely, one of the things that keep Sam Hunt fans coming back is how relatable his music is. There are several comments where people write that they feel like his song are written about them.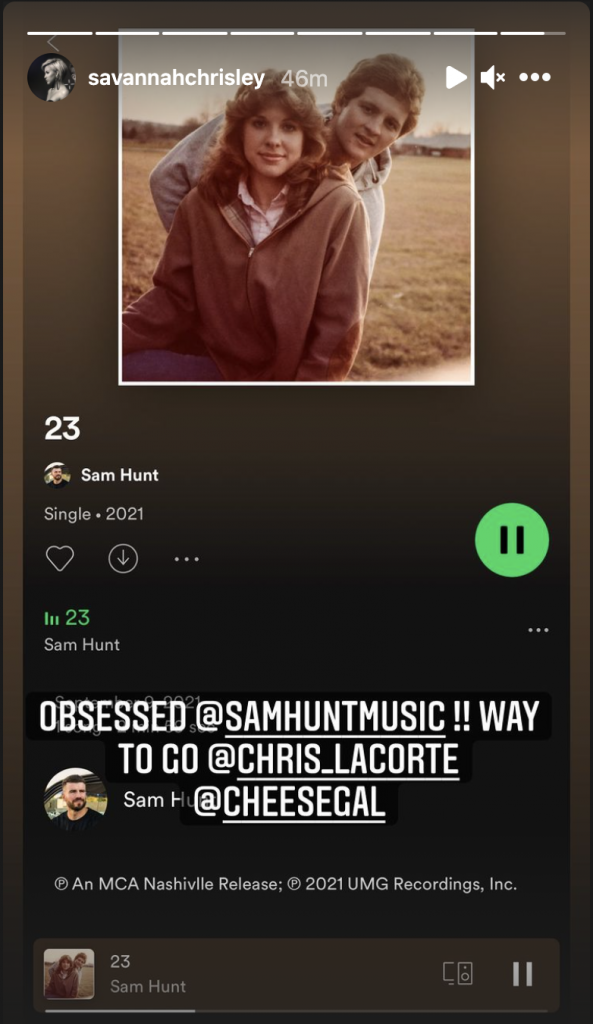 What do you think about Savannah Chrisley being obsessed with Sam Hunt's new single, "23"? Have you listened to the tune yet? Let us know your thoughts in the comment section below. Make sure to come back to Country Music Alley for more news about your favorite country stars.