Country singer Chris Lane's wife, Lauren Bushnell takes to her Instagram Stories to share a terrifying and heartbreaking experience with her fans. Keep reading to find out how parenting is going and what freaked Lauren out so badly that she had to drive to the fire station.
Lauren Bushnell shares an adorable photo of her son with a vulnerable message.
Former The Bachelor star, Lauren Bushnell shares an adorable photo of her infant son, Dutton. Notably, much of his body is covered by a large text box. Lauren begins by explaining that Dutton is experiencing a 4-month sleep regression. From what the new mother writes, it seems like she commits to being transparent with her fans. The former reality television star writes, "I know this is highlight reel but let me tell you. I was too frazzled yesterday to take a photo of this little guy inconsolable and screaming for two hours straight."
Then, Lauren Bushnell is extremely vulnerable with her followers. She describes why she had to drive herself to the fire station. Lauren describes parenting as the hardest thing she's ever done. "Balancing work, a 3 month old, pp anxiety and hormones, lack of sleep, and finding time for me has been a challenge," Lauren shares.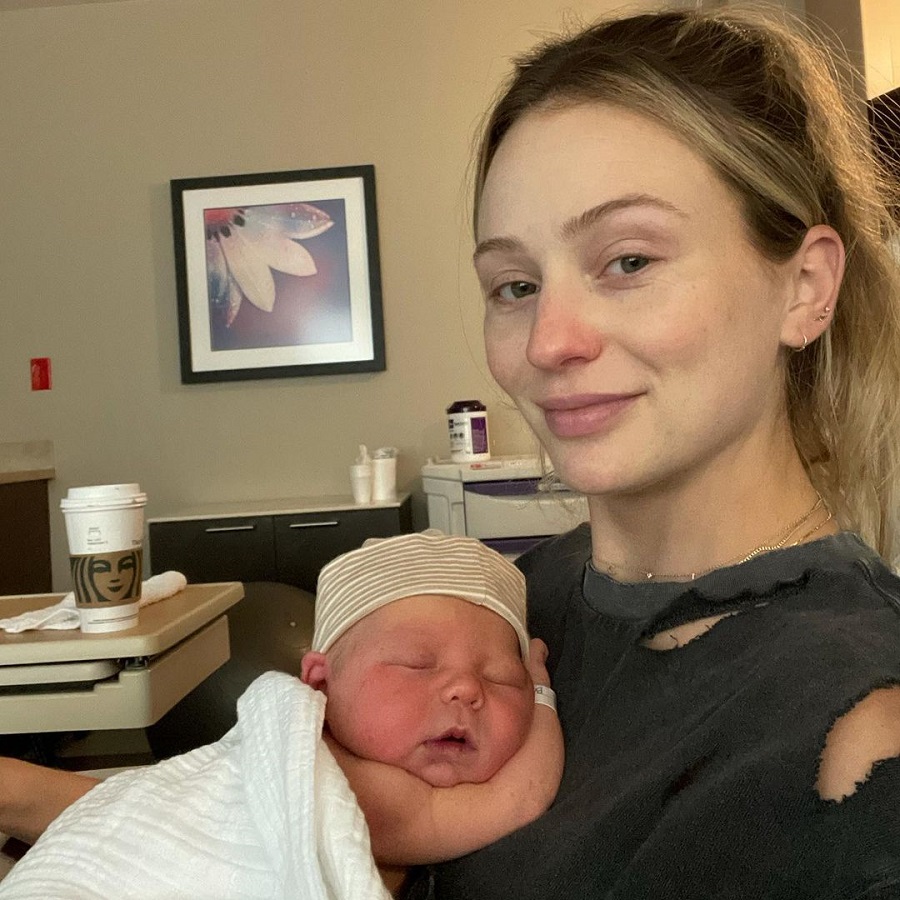 The country star's wife seeks help from firefighters
Concerningly, things got so bad that Chris Lane's wife thought she was "having an allergic reaction and [her] throat was closing/legs were numb." Just to find out she was having a "full-blown panic attack." She shares this with her fans as a reminder to "take care of your mental health and seek help when or if you need it!" Lauren Bushnell concludes her lengthy message by letting her fans know that she has an appointment to address her anxiety (and other things).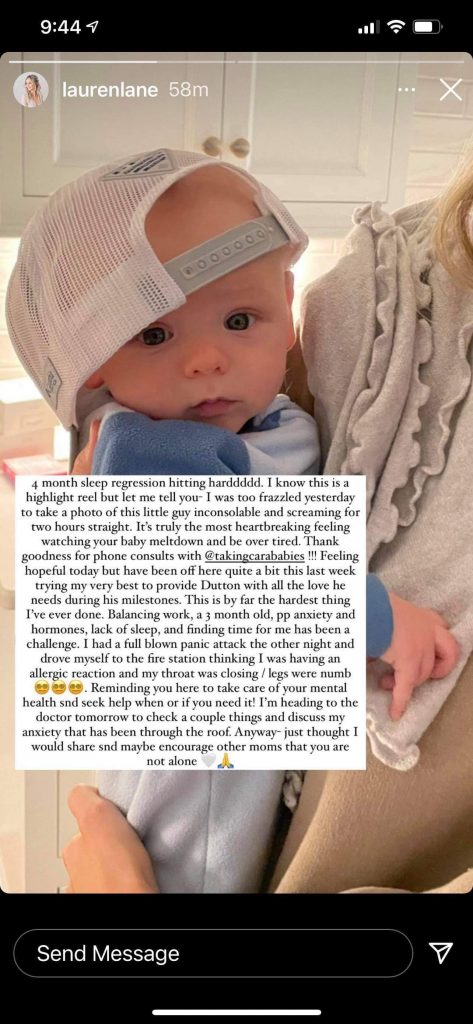 Dogs truly are man's best friend
In the next photo on her Instagram Stories, Lauren shares a photo of her two dogs resting between her legs. She comments on the intuition of her pups and alludes to the fact that she is going through anxiety. Lastly, the new mother shares that the firefighters that helped her were "such kind humans" and she wants to take them snacks and goodies soon.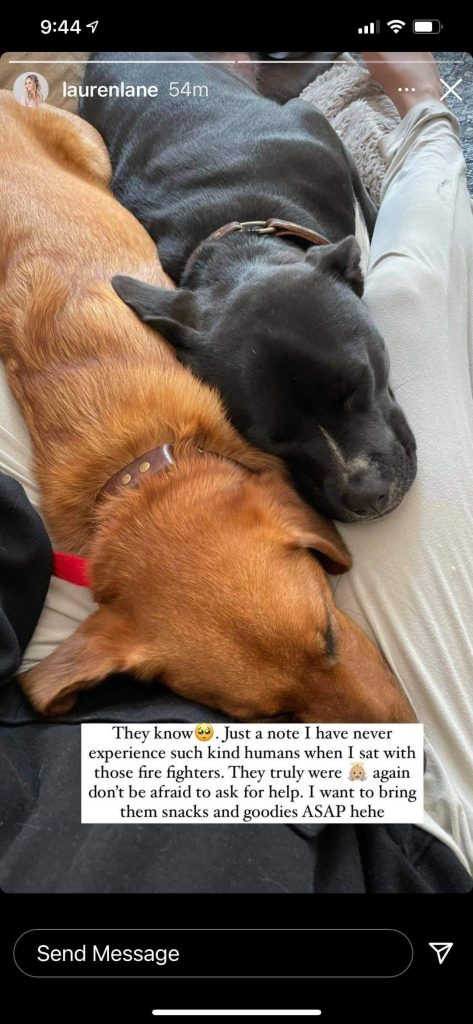 What do you think about Lauren Bushnell and her vulnerability about parenting and mental health? Share your thoughts with us in the comment section below. Make sure to come back to Country Music Alley for more news about your favorite country music stars.