Country Music superstar, Carrie Underwood recently announced that she and her family are welcoming a new family member! Read on to find out about the newest addition and what the boys think about it.
Carrie Underwood Introduces The Newest Member of Her Family.
On Tuesday, Carrie Underwood shared a video on her Instagram stories that introduced followers to the singer's newest family member. Did Carrie have another baby? Yeah, no. But her boys did fall in love with a big ol' frog that has been hanging around in their backyard for quite some time.
In the short video, Carrie and her two sons, Isaiah and little two-year-old Jacob can be heard excitedly giggling and playing with a large frog. The children's faces were kept off-camera, assumedly for safety and privacy reasons. As her kiddos pat and talk to the frog, Carrie explains that this fat little frog has been in their yard for some time. It seems that the entire family has grown quite fond of him.
That's How You Get Warts!
While the kiddos let the frog jump around in their laps, offscreen, Dad can be heard pulling his sons' legs. "That's how you get warts," Mike Fisher teases. The kids automatically look to mom for confirmation. "It is?" asked the youngest quizzically. Carrie chortled and replied with a "Nooooo." She then instructs the kids on how to pet and scratch the frogs gently.
Carrie tells the viewers that the adorable amphibian had been coming around for quite a while and that her youngest son had actually grown quite attached to him. The singer revealed that Jacob had taken to calling him 'Kermit.'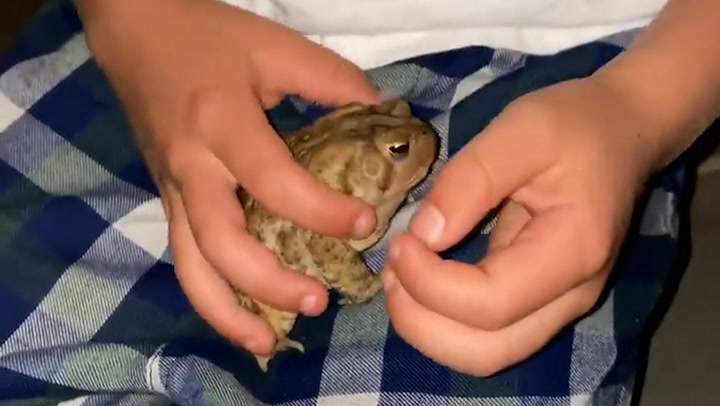 What Has Carrie Been Up To Lately?
In addition to being an awesome mom, this country music diva has been hard at work in the industry as well. One of her most recent projects, a duet with fellow country-rocker, Jason Aldean has been tearing up the charts. The emotional lyrical ballad is currently sitting at #2 on the Billboard country charts and is slowly gaining rank on the Billboard Hot 100 chart as well.
Carrie Underwood's Family Welcomes A New Family Member. Aint He Cute Yall? pic.twitter.com/5tiUd9K4oa

— RealiTeaTime (@Reali_Tea_Time) September 16, 2021
The song hit airwaves in late July. Quickly after came the release of the official 'lyric' video, which features the duo recording in the studio. Then, just a few days ago, on September 8th, the official music video went live to rave reviews.
The video is simple, yet visually stunning. It features Aldean, looking his usual dapper self sitting at a piano singing to an ever sensually elegant Underwood dressed in a high-low cape style teal blue dress and matching blue suede booties. Fans have been waiting to see these two powerhouse singers finally pair up on a piece, and chances are this song is far from done with its ascent into glory just yet.
Stay Tuned to Country Music Alley for all the latest on your favorite country music stars!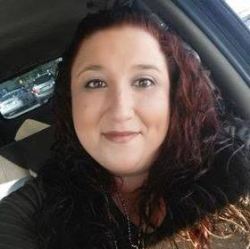 Latest posts by Nikki Desrosiers
(see all)