Country music superstar, Jason Aldean takes to his social media to announce an exciting new duet. While Aldean tries to be coy about it at first, the cat is out of the bag now. It's no surprise that this huge name in country music is joining Aldean on his newest single. Aldean already has several hit duets. These include "Don't You Wanna Stay" with Kelly Clarkson, "Drowns The Whiskey" with Miranda Lambert, "First Time Again" with Kelsea Ballerini, "Damn Good Friends" with Tyler Farr, and "The Only Way I Know" with Luke Bryan and Eric Church. Keep reading to find out what big-name joins Jason Aldean on his new single.
Jason Aldean tries to be sneaky with his duet announcement
Earlier this week, Jason Aldean takes to Twitter to share some exciting news with his fans. However, he didn't come outright and say what exactly is going on. On Twitter, he writes, "We've got a brand new song coming your way this Friday! Who do y'all think is singing on this one with me?"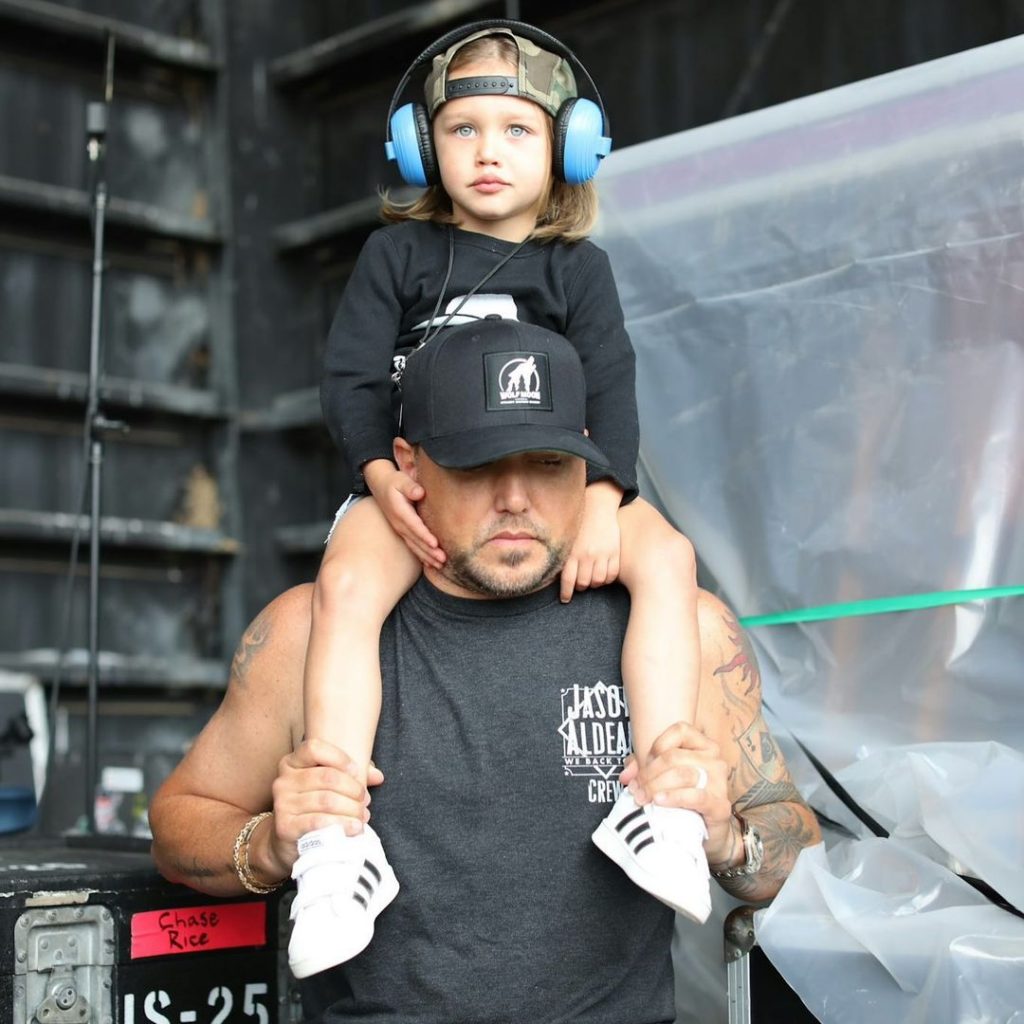 Not sure how the Aldean Army knew how to uncover the mystery singer, but they did it. The photo Aldean shares to make the announcement is a headshot of himself next to a large question mark. However, someone figures out that if they brighten the image, it reveals Aldean's newest duet partner, Carrie Underwood. So, the following day, both singers confirm the news.
— Carrie Underwood (@carrieunderwood) July 22, 2021
Carrie Underwood has a lot of duets under her belt
Shockingly, Music Mayhem Magazine reports that Jason Aldean and Carrie Underwood haven't recorded music together prior to this single, "If I Didn't Love You." While they haven't recorded music together (until now), Music Mayhem Magazine reminds fans that the stars did perform at the 2010 CMA Music Festival in Nashville. The performance was of Guns N' Roses "Paradise City."
View this post on Instagram
However, Underwood has had her share of singing partners. The American Idol alum has recorded songs following songs with other major artists. "The Fighter" with Keith Urban, " Remind Me" 'with Brad Paisley, "How Great Thou Art" with Vince Gill, "I Told You So" with Randy Travis, "Always On My Mind" with Willie Nelson, "It Had To Be You" with Tony Bennet, and "I Wanna Remember" with NEEDTOBREATH.
Have you listened to Jason Aldean and Carrie Underwood's new duet "If I Didn't Love You" today? Let us know what you think. Share your thoughts in the comment section below. Make sure to come back to Country Music Alley for more news about your favorite country stars.