Carrie Underwood has her fans feeling emotional all over again. As Country Music Alley previously reported, fans were upset when their beloved was not nominated for Female Vocalist of the Year. Last week, the 2021 nominations for the Country Music Awards came out and they weren't happy. Many of them took to social media to make their voices heard.
For the first time in 15 years, Carrie did not receive a nomination for the coveted award. However, she did receive a nomination for Entertainer of the Year. Carrie has not spoken out about the controversy. She's too busy releasing new music, a new athleisure line for Calia by Carrie, and working on other upcoming projects.
Carrie Underwood makes her fans emotional
Now, Carrie Underwood is making her fans emotional for a different reason. The busy singer partnered up with Dan + Shay for the Dear Evan Hansen original motion picture soundtrack. A new video of her project dropped on YouTube on Friday, September 3. The trio released their track "Only Us," which they filmed in the recording studio.
"Can we do one fun thing just cuz?" Carrie asks in the video. "Can we sing top to bottom, just the two of us in here? Let's see what happens."
Carrie is ready to take on the song. She retains control inside the recording studio. The American Idol alum kicks off the song. Around the 1:41 mark, Shay joins in. Dan and Shay had a good time singing with the country star. They expressed their gratitude in their comment underneath the video. The duo also teased that they would love to work on another project with the singer.
This emotional ballad is enough to make anyone cry. Even fans got emotional while watching this video. Many of them took to the comments section to share their thoughts on the collaboration. Some of them would love more songs like this from the singer.
Fans sound off
Carrie Underwood fans love this new song. They've been waiting for new music from her. So far, she's only released her first-ever Christmas album and a first-ever gospel album. It's been rumored that Carrie is working on a country album. However, she hasn't confirmed the news, which probably means it's not ready yet.
"Carrie's heavenly soothing voice is perfectly blended with Dan & Shay's vocals. I really love this."
"Dan and shay [and] Carrie. Wow. What a collaboration. Seamless effortless emotional moving. Thank you for this."
"Her high register is ethereal."
Fans seem to be in agreement over this collaboration. They feel that Carrie can sing anything. Dear Evan Hansen makes its debut in theaters on Friday, September 24, 2021. It's based on the award-winning theater show of the same name. Check back with Country Music Alley for more news on Carrie Underwood.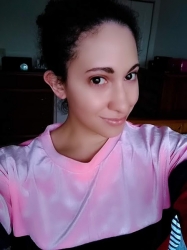 Latest posts by Chanel Adams
(see all)