Brittany Aldean might be suffering through covid restrictions like the rest of us, but she's not letting that steal her thunder. Read on to find out what Jason Aldean's wife is doing to celebrate Fashion Week this year.
2021 Fashion Week Blues
Typically, both Paris and New York Fashion Week are all about the hustle and bustle. Industry movers and shakers getting together to share new ideas about fashion. Models flocking to the runway. Celebrities in the front row of every runway show. Now, as the world deals with the Covid virus, things are a little bit different. Many of the big-name celebs and A-listers that would normally be flocking to the big city to experience the event are opting to stay home and read about it instead. Brittany Aldean, however, had a different idea – and fans are loving it.
Brittany Aldean Celebrates Fashion Week 2021  – Mom Style
This year, the blonde-bombshell wife of country rocker Jason Aldean is showing off her glamorous side in a sassy set of photos. On Tuesday, Brittany shared three photos of herself on Instagram wearing a very luxurious almost velveteen-looking black minidress. The long-sleeved frock featured a very subtle floral print on the black fabric. The hemline of the dress was super short, landing very high up on the thigh. Despite showing an excessive amount of leg, the bodice and chest area of the dress was all one piece. The neck area also came up high, splitting into a mock priest's collar.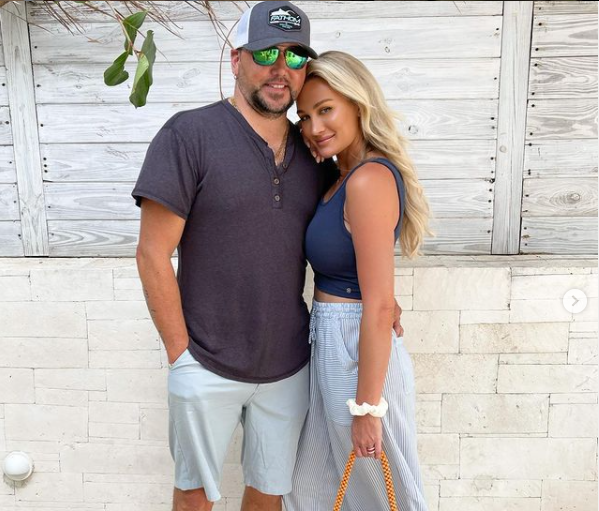 Brittany paired her ensemble with a gorgeous pair of open-toe, strappy heeled sandals. She carried a tiny, cylindrical-shaped rhinestone-encrusted clutch with a tiny black handle. She gave herself an extra bit of mystique by adding a sleek pair of black oversize sunglasses. The celebrity white also clutched a half-empty champagne flute in one hand and had a very emotionless look on her face. The picture was taken in what appears to be her kitchen/dining area. The pristine white marble kitchen island stands directly behind her in the background, a nice contrast to the midnight black of her dress.
Country Music Fans React To Britany's Post
Brittany Aldean posted three pictures on this Instagram post, two were of her looking absolutely stunning in her sophisticated getup. The third picture, however, had country music fans, especially moms, cheering her on. The last photo on Brittany's post featured this mom-of-4, still in her dress, getting down and dirty with some household chores. Nope, we're serious. Decked out in her very expensive outfit, Brittany Aldean is leaned over a Swiffer wet-jet, mopping her marbled tile floor, STILL IN STILETTO HEELS and sunglasses. While she did have to replace the champagne for the mop handle, this high-class country mom even still had a hold on her clutch purse.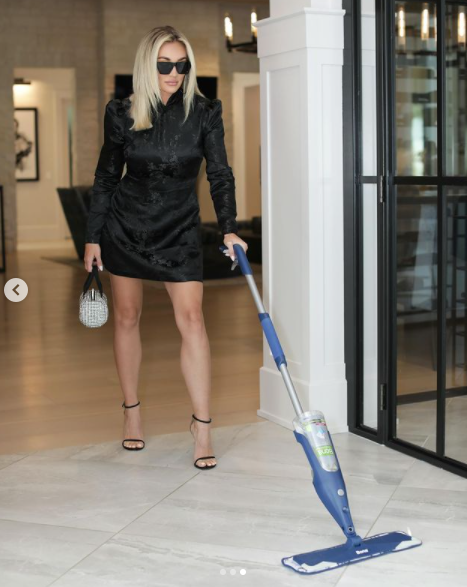 In the comment section, female fans and followers cheered her on. Dozens of comments keep rolling onto the post, quipping about how relatable Brittany Aldean is to her followers. "She is a QUEEN," commented one excited follower. "Best fashion week post to date," said a second. Many other moms piped in with how she is their fashion inspiration. Others told her that they aspire to look like this when they clean. Hundreds more just left fire and heart emojis to tell the celeb that they loved her style.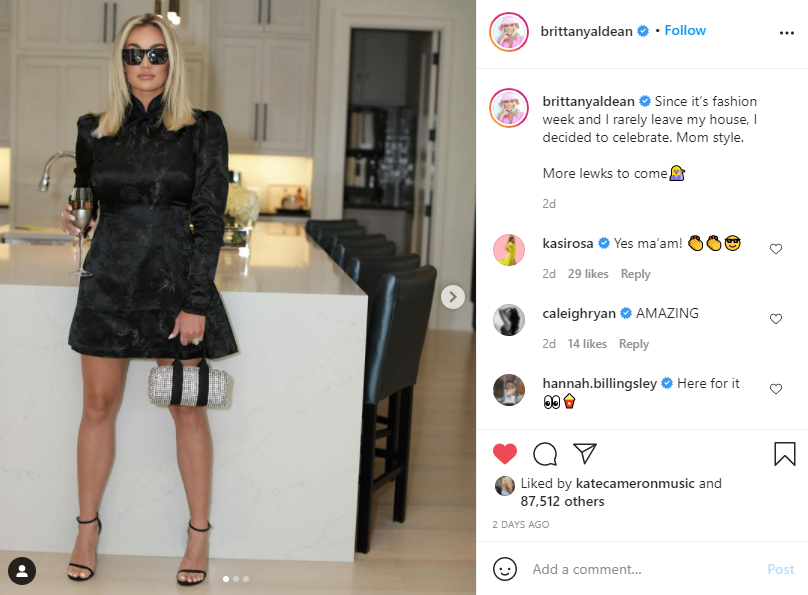 So far, in just a little over a full 24 hours, the post has received more than 87,000 likes and more than 1200 comments.
We agree with fans, Brittany, this is by far one of our most favorite Fashion Week posts, ever.
Stay tuned to Country Music Alley for all the latest on your favorite Country stars!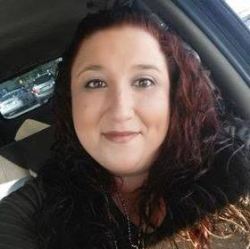 Latest posts by Nikki Desrosiers
(see all)