Latest posts by Trisha Faulkner
(see all)
Country singer RaeLynn and her husband Josh welcomed their beautiful baby girl, Daisy, into the world a little over a week ago. The singer's good friend Savannah Chrisley of Chrisley Knows Best was among the first to react to RaeLynn's first baby pictures on Instagram. Savannah admitted she couldn't wait to meet little Daisy. RaeLynn responded to the comment noting she was sure the little one would LOVE aunt Savannah.
A little time has passed since Savannah reacted to that photo. And, it seems she's finally got to snuggle up with that little one!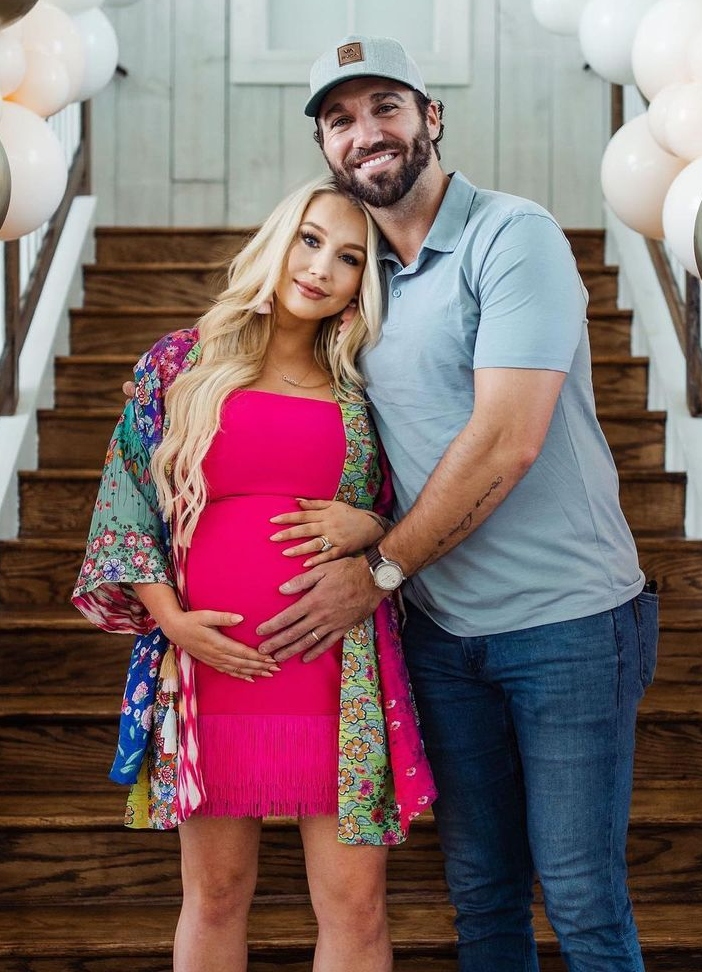 Savannah Chrisley shares sweet photo of baby Daisy
Proud aunt Savannah Chrisley shared a photo of herself holding little Daisy with a HUGE smile on her face. She was thrilled to finally get this little one in her arms! Unsurprisingly, proud mama RaeLynn was quick to react to this sweet photo of her daughter with aunt Savannah. RaeLynn actually gushed in the comments several times leaving more than one comment.
RaeLynn's daughter gives her friend serious baby fever
Savannah Chrisley admitted in the caption of the week photo that holding the little one was giving her SERIOUS baby fever. She penned: "BABY FEVER = FULL FORCE."
Savannah added that she can't wait to watch little Daisy group up and she looks forward to spoiling the little one.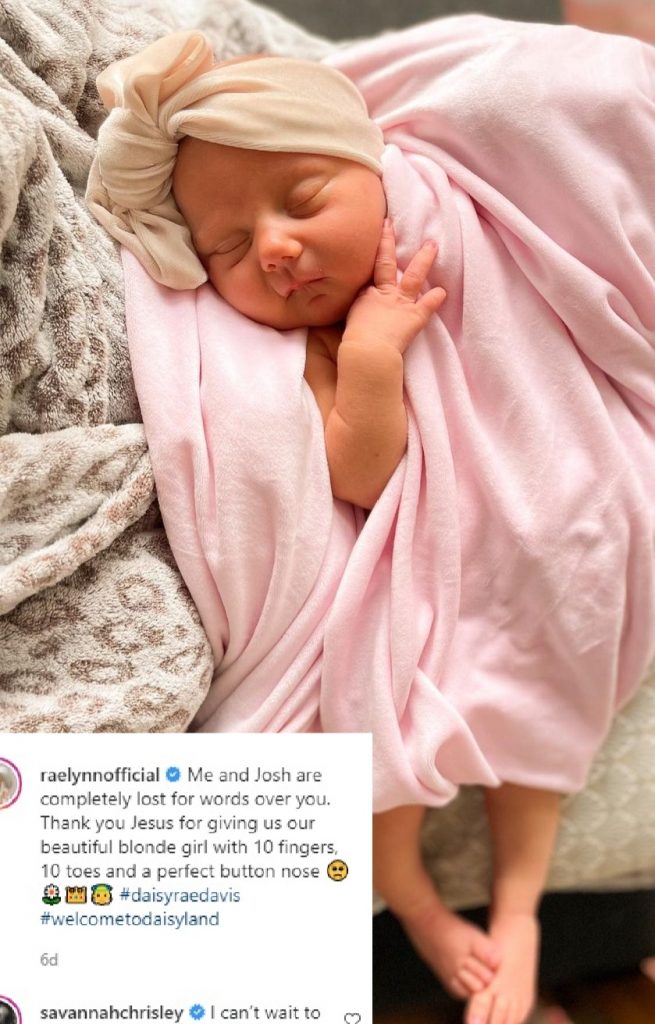 Chrisley Knows Best fans are HERE for Nic and Savannah babies
Chrisley Knows Best fans were overwhelmed by seeing Savannah with a baby in her arms. They admitted she looked like a natural. Likewise, fans agree Savannah and her boyfriend Nic would make BEAUTIFUL babies together. Here's what some of her followers had to say seeing her snuggled up with a baby.
"You & Nick are going to make precious babies…one day!"
"It looks good on you!!!"
"I clicked on this just hoping to see Todd's comment. That is a beautiful baby and she is lucky to have such an amazing example of a strong woman in her life. I pray she has a long and happy life."
"You've got PLENTY of time honey. But no doubt you'll be a great mommy when your time comes."
Now, some of Savannah's Instagram followers were confused. They didn't understand who the baby belonged to. Other fans, however, were quick to point out Savannah tagged country singer RaeLynn in the caption as the mama of this beautiful baby girl.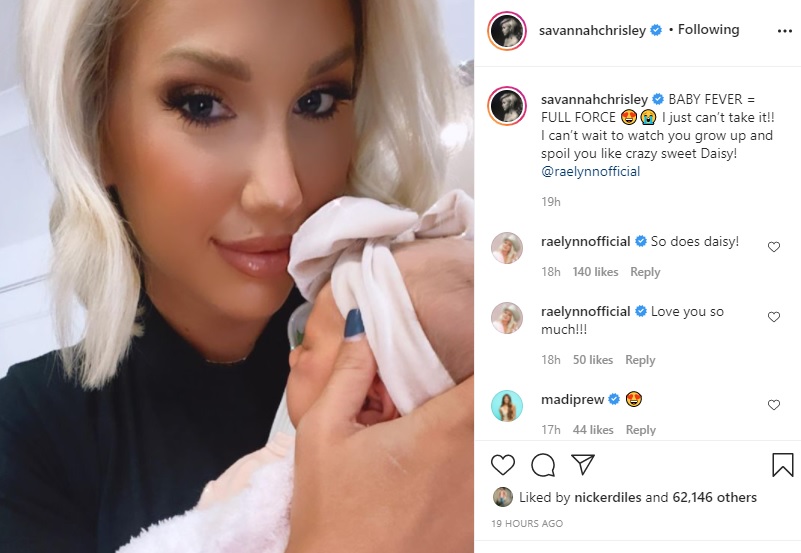 Country singer RaeLynn's daughter is already a sassy model
Technically, this isn't the first time Savannah has shared a photo of little Daisy. A few days ago, Savannah Chrisley shared a photo of RaeLynn's baby girl surrounded by her newest product — her fragrances.
Savannah exclaimed on Instagram: "I CANT TAKE IT!! How cute is baby Daisy repping @sassybysavannah thanks a lot @raelynnofficial for givin me baby fever!!"
Are you surprised Savannah Chrisley is suffering from baby fever? Don't you think RaeLynn's daughter Daisy is adorable as a little model for Sassy By Savannah? Share your thoughts with us in the comments.