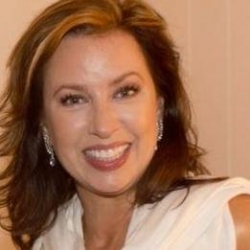 Latest posts by April Neale
(see all)
Actor Trevor Donovan has signed an overall deal with GAC Media for GAC Family Network and will star and produce original films and series.
Going beyond his model good looks and acting chops, Donovan is in the producing and behind-the-scenes business with GAC Media (GAC Family and GAC Living). The actor signed a new overall deal to star in, and executive produce original films.
He can be seen in the upcoming Jingle Bell Christmas, a new holiday film premiering December 4 as part of GAC Family's "Great American Christmas" franchise.
About Trevor Donovan
Before this deal and before the pandemic, Trevor partnered with the Ad Council on a nationwide anti-bullying program.
In December 2019, he thrilled many kids when he held his first anti-bullying assembly at Deer Lakes Middle School in Pittsburgh, PA.
Check out the sweet teaser video:
GAC Media has hitched their giddyup to Trevor, who is bringing his anti-bullying message back to schools starting this winter.
"Trevor is a gifted actor and talented producer who I have had the pleasure of working with for more than a decade," said Bill Abbott in a press release to Country Music Alley. "We're thrilled about this expanded partnership and look forward to not only making entertaining movies together but also working hand-in-hand to shine a light on the importance of bullying prevention."
Trevor Donovan's standout role as Teddy Montgomery, the groundbreaking LGBT+ series second season recurring character on the smash-hit series 90210, earned him many fans.
Trevor also starred in Texas Rising opposite Bill Paxton, Ray Liotta, and Jeffrey Dean Morgan; and JL Ranch opposite Jon Voight and James Caan.
Trevor is also cast in the rom-com Aloha with Love, the action/comedy Hot Water, and in a lead role opposite Dennis Quaid in REAGAN.
California-born and raised, Trevor fills his social media with the cutest dog pictures and describes himself as a "dog dad."
View this post on Instagram
He even posted a lovely tribute to one of his pack, "Dogbert," noting that the most challenging part of being a pet owner is the goodbye and the knowledge you will likely outlive your beloved furry friends.
Someone asked, "What's the hardest part of owning a dog?" I said… The goodbye. But how lucky I am to have something that makes saying goodbye so hard. 👋 In memory of Dogbert we're giving everyone a free eBook of "Love Always, Dogberts Journey" 💕 #endDM #stayhome pic.twitter.com/JxblOKiUD1

— Trevor Donovan (@TrevDon) March 30, 2020
Country Music Alley hopes Trevor will combine his passion for animals with any new GAC Family series on the horizon. We love a romantic film that has a funny and sweet four-legged cast member in the mix.
From GAC Media
GAC Media is home to GAC Family and GAC Living, which launched on September 27. GAC Family (formerly Great American Country) debuted under the tagline "Stories Well Told" and features family-friendly, holiday-themed movies and series that celebrate American culture, lifestyle, and heritage. With the tagline "Life Well Lived," GAC Living (formerly Ride TV) is the unscripted companion to GAC Family that celebrates Great American family-friendly traditions every day and every season.