It's hard to believe but Gwen Stefani almost didn't become a musician. She had a love for makeup ever since she was a young girl. The No Doubt singer has been counting down to the launch of her new cosmetics brand, GXVE Beauty. She's been doing it by sharing rare photos and never-before-seen footage from her life.
As Country Music Alley previously reported, Gwen shared her love for her red signature lipstick. She became known for that look ever since she appeared in music videos on MTV. No Doubt scored a hit with their song "Don't Speak," which featured the singer in a polka dot dress and red pouty lips. Now, Gwen is opening up about her love of makeup and her original career plans.
Gwen Stefani launches GXVE Beauty
Her new cosmetics line will drop on March 3 at participating Sephora stores and Sephora.com. Gwen Stefani spoke to Page Six about her new cosmetics brand. It's been years in the making. The "Slow Clap" singer previously collaborated with Urban Decay for her limited edition L.A.M.B. collection. She since relaunched it with a new eyewear line.
She's the latest celebrity to have her own beauty line. Gwen Stefani joins the likes of Rihanna, Lady Gaga, Ariana Grande, and Selena Gomez. She even had her own Las Vegas residency, which wrapped up in late October 2021. The singer recalls people asking her about her signature lip color. For so long, she didn't want to share the details.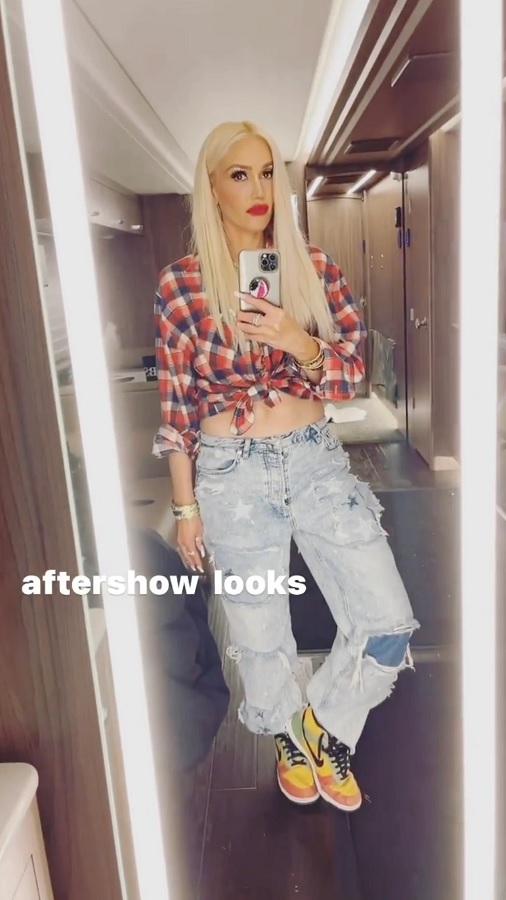 "People have asked me my entire life, 'What color lipstick are you wearing?' That was the number one question I've had in my entire career … and I would never tell people what color I was wearing, ever. I don't know why, but I guess it was probably meant to be that I was going to do this one day," Gwen Stefan told Page Six. "There's nobody else who could come close to being more authentic about makeup than I am when it comes to doing a line because it's what I've been doing my entire life."
Almost became a makeup artist
Gwen Stefani didn't always have high hopes of becoming a rockstar. She admitted that she wanted to become a makeup artist. Makeup artist Kandee Johnson reminded her on her Instagram post, "Remember when I asked you what you'd have been instead of a musician and you said 'a makeup artist.'" In an interview with WWD, Gwen admitted that she used to work as a mall makeup artist in Anaheim, California.
This led her to an ever-growing beauty obsession. She also says this beauty brand has been a long time coming. The "Sweet Escape" singer always wanted a brand that she had full creative control over. Now, fans can finally emulate her signature red lipstick.
What are your thoughts on Gwen Stefani's new beauty brand? Do you plan to check it out? Share your thoughts below in the comment section. Check back with Country Music Alley for more news on Gwen Stefani.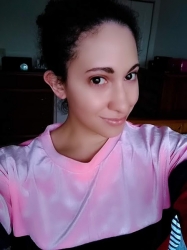 Latest posts by Chanel Adams
(see all)