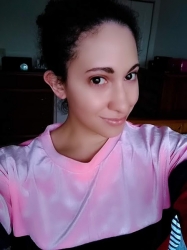 Latest posts by Chanel Adams
(see all)
Blake Shelton is rebelling. He "doesn't give a crap" what anyone thinks. The "Come Back as a Country" boy star has been heavily promoting his new song, which is off the deluxe version of his album, Body Language. Blake has found new and unique ways to promote the song.
He's been sharing different videos on his Instagram page. Even his wife, Gwen Stefani, has been helping him out. As Country Music Alley previously reported, she transformed herself into her husband. Gwen dressed up as the singer himself in a shocking Instagram Reel. Find out what Blake is up to now and for more.
Blake Shelton is embracing his rebellious side
On Sunday, April 3, Blake Shelton shared a new Instagram Reel. He revealed that he "don't give a crap" and wants to be a rebel. The video shows the "God's Country" singer dressed in hunting gear and his trucker cap. His new single is heard playing in the background.
Blake Shelton is getting ready to plant. He says he "don't give a crap" about what people may say. He's ready for this season no matter what others think. Blake has been waiting for spring to come for the past few months. At the end of the clip, he says, "Woo! Seeds are going into the ground people."
Blake Shelton captioned the post: "I don't care what they say!!!! We're doing this today!!!!"
Just within three hours, his Instagram Reel received over 33,000 likes. Fans took to the comment section to praise Blake Shelton to talk about his rebel moment. Some of them don't agree that planting season starts now.
"It's actually 'don't plant before Good Friday' in South Carolina!"
"Not until after Mother's Day here in Zanesville, Ohio! Good plowing to you, Mr. Shelton!"
"Whether or not it's too early to plant depends on weather patterns usually. I'm impressed you got this much energy when you played last night in another state!"
"In Kentucky, the old-timers would say nothing until after Derby Day!"
He doesn't care if people consider him a "red neck"
This comes after Blake Shelton shared an explosive Instagram Reel. In the video, Blake told the camera, "If you listened to my song and ever wondered, 'I hope Blake's neck doesn't turn red, then f*** you.'" He captioned the vulgar Instagram post: "It's the country boy way…" Check out that video for yourself here.
However, some fans were distracted by his blue eyes. Others praised him for being a red-neck. Once again, Blake Shelton's new song could be heard playing on the clip. And yet, fans can't get enough of it.
What are your thoughts on Blake Shelton planting now? Do you think now is a good time to plant? When do you wait until? Sound off below in the comment section.
Check back with Country Music Alley for more news on Blake Shelton.