Latest posts by Shawn Lealos
(see all)
Jewel is currently out on tour with the rock band Train, and she just averted a disaster when her tour bus caught on fire on Saturday night.
Jewel let fans know the news herself, and from the look of it, the bus fire was a pretty bad one. Luckily, Jewel also said that no one was injured and the heroic actions of her bus driver and the firefighters made sure to save the day.
Jewel reveals her tour bus caught on fire
Jewel took to TikTok to reveal what happened with her tour bus and the fire that almost destroyed all her equipment and instruments. Looking at the bus in the video, it was clear this was bad and the fact that no one got hurt and her driver saved her important equipment was miraculous.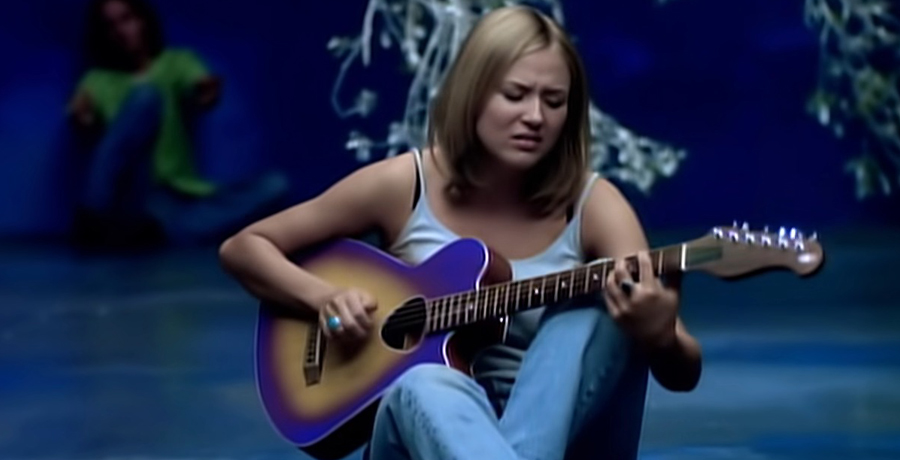 "We had a full bus fire," Jewel said in the video. "Nobody was hurt. It happened on an off day in the parking lot of a hotel. The fire department came. Everybody is safe. We saved the vintage guitar and guitar amp. All's well that ends well, but how 'bout this bulls–t?"
Despite the bus fire, Jewel didn't miss her concert appearance that night, where she performed at Colorado's Red Rocks Amphitheatre. However, that almost had another disappointing moment because there were several lightning-and-thunder delays at the outdoor venue. Jewel posted another TikTok video about the delays where she talked to her 10-year-old son Kase, who is her band's new drummer.
Jewel happy to be on tour again
Jewel said she is happy to be out on tour again. She spent a lot of time away from music, and when she appeared on The Masked Singer last season, she spoke out about the struggles older women suffer in the music industry. "It checked a lot of boxes," Jewel said in an interview at the time. "I'm a mom, and I'm 47, and you never hear women talking about kids and learning how to tour with a child who has nap times and school times. This business is notoriously unkind to women as they get older."
However, her time on The Masked Singer lit a spark, and she used that to create her new album, which she is now touring with. Adding her 10-year-old son to her band's lineup helps the mother, even more, when it comes to traveling and touring again. "Kase is going to play. He plays drums," she told TODAY. "So I'm really excited that he'll get to tour with me. It's going to make me enjoy touring again. We've toured a little bit, not a whole ton. We've always had my whole family out, so this will be just he and I."