Latest posts by Kelly Summers
(see all)
Carrie Underwood is flaunting her world-famous legs as she reminds fans that country music isn't her only gig.
The "Cry Pretty" hitmaker made 2020 headlines for launching her Fit52 workout app, and the promo has been going strong on the brand's Instagram ever since. In a recent share, Fit52 shared a photo of its founder as she went leggy in tiny gym shorts, and it was weekend energy as the company got fans pumped up.
Making It A Healthy Weekend
The photo showed Carrie with trainer Eve Overland. More so, Eve also helped Carrie develop her app. The mom of two was indoors and on a wooden floor, also backed by a dining area. Showing off her gym-honed legs, Carrie sizzled as she wore bright blue shorts. Furthermore, she added a baby pink tank top. Both were likely from the star's 2015-founded CALIA clothing line.
Carrie and her trainer posed with their backs to one another, with Eve wearing leggings and a tank as she held a kettlebell. Of course, Carrie was snapped smiling and looking energetic, also wearing her long blonde locks in a ponytail.
"fit52 Friday," text on the image read.
— Kelly Summers (@KellySummersTV) October 30, 2022
All About Wellness & Living Better
In a caption, Fit52 told its followers: "Kick start the weekend and your path to wellness with a free 30-day trial of fit52! Work out, live and eat better with a motivating community by your side. Our flexible, fun workouts can fit into any schedule and our library of nutrient-packed recipes will help power your fitness journey."
It added: "Commit to wellness and tag your bestie to join you! Head to the link in our bio to start your free month today! #fit52friday."
However, Carrie is not alone in the celebrity/fitness space. Also running brands that are fitness-centric are reality star and model Jordyn Woods and actress Halle Berry. Moreover, Carrie has also opened up about her mentalities.
"I am never sad or sorry that I worked out – thinking how I will feel when I am done makes me feel better," the mom-of-two shared, admitting that 'by the end of it I feel accomplished,'" she said earlier this year.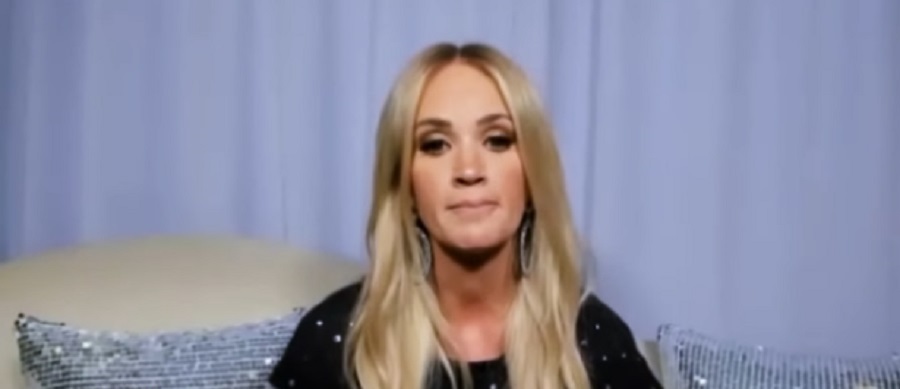 Fronting Sports Drink Body Armour
Clearly, brands are picking up on Carrie's status as a fitness guru. Carrie now fronts the sports drink brand Body Armour.
In a statement amid her Body Armour join, the American Idol winner stated: "I have spent probably the past 15 years working on myself and falling more and more in love with health and fitness." She added: "So it just all ties it together and I love that I've been able to create this big web of health and fitness things going on in my life."
Finally, Carrie continues her fitness endeavors alongside her music ones. She is obviously successful at anything she touches. For all the latest on her, check back here!