Carrie Underwood revealed what kind of music she loves to listen to. The country singer enjoys "super hard rock music" that hypes her up. In a new interview with CBS News' Sunday Morning with Michelle Miller, she admitted that she listens to I Prevail's album Trauma.
However, the type of music she listens to "depends on what I'm doing, depends on what mood I'm in." When she really needs to amp herself out, she will normally crank up the rock music.
"Soft and Tenderly" singer reveals her favorite workout music
In the interview, which airs on Easter Sunday, Miller asks the singer what's on her workout playlist. As fans know, Carrie Underwood loves to stay in shape. Country music isn't her only passion. She previously revealed that she listened to a lot of '90s grunge music when she was a teen. Now, she's revealing her secret love for "super hard rock music."
"Working out I honestly listen to metal or super hard rock music," Underwood admitted. "I like the band, I Prevail and their 'Trauma' album is on that I have on repeat when I'm working out."
Some people might get confused and think they're a Christian band, but their music is far from family-friendly. Underwood added that it's "important to note" that there are "lots of not-children-friendly words" on I Prevail's album.
On Easter Sunday country star @carrieunderwood will be performing a virtual live concert of gospel music on the stage at Nashville's @theryman @CBSMMiller chats up with the American Idol alum about her new gospel album "My Savior" and the influence her family's music had on her pic.twitter.com/VCtliYSfvA

— CBS Sunday Morning 🌞 (@CBSSunday) April 2, 2021
"Don't go buy, you know, My Savior, and then go buy Trauma, and be like 'Carrie Underwood told me to,'" Underwood joked.
On Easter Sunday, she will perform a live virtual concert with music from her new album, My Savior. The performance will take place at Nashville's Ryman Auditorium on Underwood's official Facebook page. During the interview with Miller, Underwood shared her feelings about performing at the "Mother Church of Country Music." On her new gospel album, she sings Christian hymnal songs that she's connected to ever since she was a child.
Carrie Underwood on creating her first gospel album
The singer wanted to explore different genres. Last year, she released her first-ever Christian album, My Gift. Now, she dropped My Savior. The "Jesus, Take the Wheel" singer explained that this project drew from her childhood memories. Carrie Underwood recalls moments when she Christian hymns at a rural Baptist church in Oklahoma.
"It's so great for me because I feel like in recording them, even now I can still feel myself sitting in the church pews next to my parents, hearing my mom sing harmonies and hearing other voices singing in the congregation," Underwood tells GRAMMY.com. "I feel like that just still rings in my ear and it's wonderful, but more importantly, it provides a feeling of comfort and inspiration that hopefully, other people can feel as well when they listen to these songs."
Underwood turned to her faith during the COVID-10 pandemic. She found Christian music as a source of comfort. During that time, she remained in Nashville with her husband, Mike Fisher, and their town sons. Even working on the project made her feel closer to her family, who are back in Oklahoma.
Watch CBS News' Sunday Morning with Carrie Underwood on Sunday, April 4.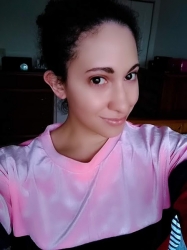 Latest posts by Chanel Adams
(see all)