Blake Shelton and Gwen Stefani love Christmas cooking challenges. The couple performed together at the Rockefeller Tree Lighting Ceremony on Wednesday night (November 30). Gwen opened the show with her rendition of "Santa Claus Is Coming to Town." The No Doubt singer wore a silver metallic dress as she was surrounded by men dressed up as the jolly fella himself.
Later in the broadcast, she wore a red-and-white checkered bolero jacket over a form-fitting corset dress with white tights. She also slipped into an emerald green gown when she performed with her husband Blake Shelton. The two discussed Christmas cooking. This comes after they shared their Thanksgiving memories on Macy's Thanksgiving Day Parade.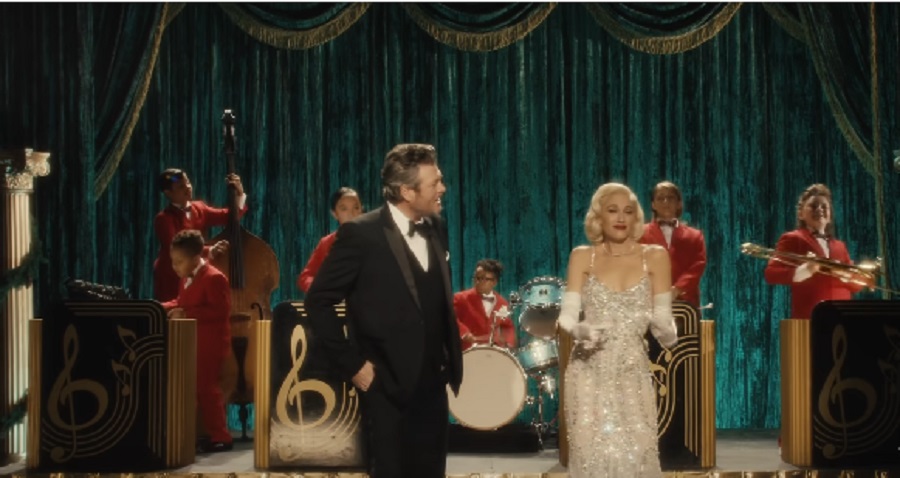 Blake Shelton & Gwen Stefani perform live on stage together
Gwen Stefani and Blake Shelton performed together at the 90th Annual Christmas in Rockefeller Center. Blake wore a red plaid blazer over a black shirt and pants. Meanwhile, Gwen wore a green one-shoulder evening gown that made her look like she was a present. They performed their hit Christmas song "You Make It Feel Like Christmas."
Gwen and Blake couldn't stop looking at each other during the performance. They acted like they were the only two people at Rockefeller Center. However, that wasn't the case since there was a huge crowd in NYC watching them on stage. Their love bounces off the screen every time they perform together.
At one point, Blake Shelton looked at the crowd as they sang some of the lyrics. Gwen kept her eyes on the country musician all throughout the performance. The "Slow Clap" singer even did a little dance for him. The crowd couldn't stop cheering for them. The duo managed to get everybody cramped inside Rockefeller Center to get into the holiday spirit. After their performance, they shouted together: "Merry Christmas everybody!"
Have a discussion about Christmas cooking
During the broadcast, Gwen and Blake Shelton had a discussion about Christmas cooking. They both admitted that they like turning it into a challenge. Gwen put up a pretend microphone to Blake's face as she asked him, "What does Christmas feel like to you?"
"You," he responded. She admitted that they both bonded over Christmas. Blake Shelton told her: "You make it feel like Christmas." She wanted to know if that's how he came up with the song. The Voice coach joked about their "cheesy little bit." He then got serious and explained some of their Christmas traditions.
"Our tradition has become cooking during Christmas. And not just cooking a normal, typical thing. We always challenge ourselves and come up with a different, weird, complicated thing to cook every year," Blake Shelton explained. "It started one year. She wanted to do beef wellington which isn't easy by the way. We try to do something weird and different every year, but Gwen's family has a lot of Italian blood in her family, so there are tons of pasta."
He added that the reason why he "has a chin like a stork" these days is that he spends a lot of time with her family. Blake says that singing with Gwen is "way harder" than cooking with her. He joked that they're both terrible at cooking. As for music, they're "serious" about it.
What are your thoughts on Blake Shelton and Gwen Stefani's shared love of cooking challenges? What feels like Christmas to you? Sound off below in the comment section.
Check back with Country Music Alley for more news on Blake Shelton.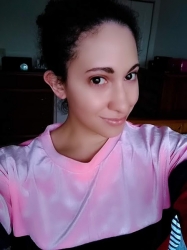 Latest posts by Chanel Adams
(see all)