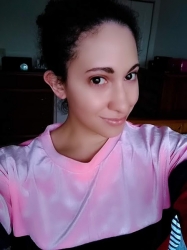 Latest posts by Chanel Adams
(see all)
Kelsea Ballerini made some powerful moves at the 2023 CMT Awards. She country singer made her red carpet debut with her new boyfriend, Outer Banks star Chase Stokes. She also co-hosted and performed that night. Somehow, she made it work. Keep on reading to learn more.
Speaks out about the Nashville shooting
Kelsea Ballerini co-hosted the CMT Awards with Kane Brown. She took a moment to speak out about the Nashville shooting that took place earlier this month. Six people were killed in the tragic shooting that took place at a private school. Kelsea opened the show with a powerful speech about making a change in light of a tragedy.
"I pray deeply that the closeness and the community that we feel for the next few hours through music can soon turn into action — like, real action — that moves us forward together to create change for the safety of our kids and our loved ones," Kelsea Ballerini said.

She pulled out the stops throughout the night. Kelsea had to undergo many costume changes. At the start of the show, she wore a black blazer to suit the somber moment. It was followed by a brief moment of silence for those who died.
Kelsea Ballerini performs with drag queens
Kelsea Ballerini took the stage later in the show with another powerful move. She responded to Tennesse's ban on drag shows. For her performance of "If You Go Down," she brought out drag queens on stage with her. She introduced Drag Race stars Jan Sport, Olivia Lux, Manila Luzon, and Kennedy Davenport.

It was an important moment for representation. There's been a fight against the LGBTQ community, especially with the drag queen community. Many politicians have spoken out against drag shows. They fear these performers would "groom" their children.
Can I get a yeehaw up in here?! 😌
@janjanjan, @kennedyddoftx, @TheOliviaLux, & @manilaluzon just slayed the #CMTAwards stage with THE @KelseaBallerini! 🌈🎀 pic.twitter.com/S29taMVgIM

— RuPaul's Drag Race (@RuPaulsDragRace) April 3, 2023
Last month, Tennessee passed a bill called SB 3, which bans drag shows. You can see the official documents for yourself on the official Tennessee General Assembly website. Kelsea Ballerini wanted to have a drag show on stage at the CMT Awards, which was held in Austin, Texas for the first time this year. It looked like a fun time for everyone involved. The attendees got up from their seats and danced along to her performance.
We caught Chase Stokes groovin' to @kelseaballerini's #CMTAwards performance on #CMTVIP 🕺🎶 pic.twitter.com/gMGE6s4VJu

— CMT (@CMT) April 3, 2023
Even her new boyfriend Chase danced and lip-synced along to the music. The actor showed his support for Kelsea Ballerini by rooting for her. He even recorded this iconic moment on his phone. The colorful and beautiful performance was felt throughout the arena.
What are your thoughts on Kelsea Ballerini making powerful moves at the 2023 CMT Awards? What was your favorite performance of the night? Sound off below in the comment section.
Check back with Country Music Alley for more news on Kelsea Ballerini.