Latest posts by Shawn Lealos
(see all)
Morgan Wallen has quickly become one of country music's top stars. The singer just broke a record on one of the most important Billboard music charts in history. This broke a record held by one of the music world's most successful stars.
Here is a look at the new record that Morgan Wallen holds.
Morgan Wallen's 'Last Night' breaks Billboard record
Morgan Wallen just broke the record for the longest-running number-one hit in Billboard Hot 100 history from an unaccompanied artist.  Unlike other Billboard charts that are split up by genre, the Hot 100 takes all songs into consideration. The Hot 100 combines all U.S. genre charts when considering streaming, radio airplay, and sales data. The charts began in 1958.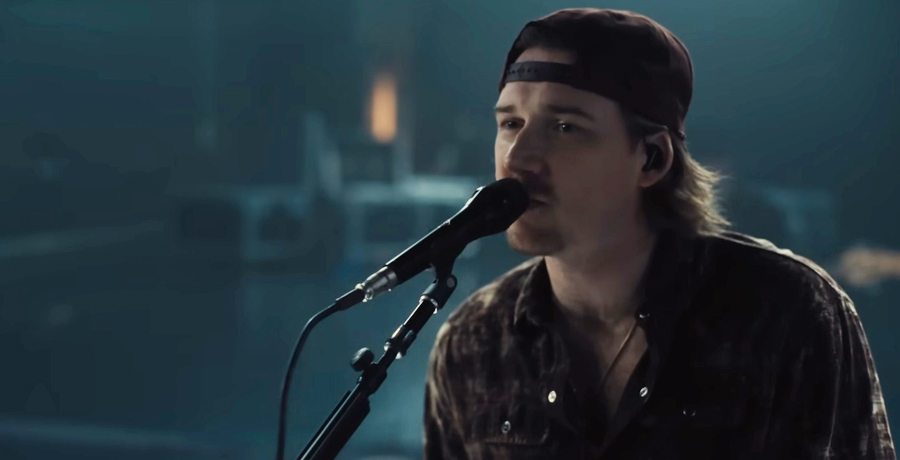 Wallen's song, "Last Night" has now been number one on the Billboard Hot 100 for 16 weeks now. This means that it just passed the Harry Styles song "As It Was" to become the longest-running solo song on the Billboard Hot 100. This also followed another record, where Wallen passed "Flowers" by Miley Cyrus to become the year's number-one bestselling song.
"Last Night" was also the fastest song to rise to number one on the country music charts in Wallen's career. It took just seven weeks to hit the top spot after hitting radio play.
What is really impressive is that Morgan Wallen held off some stiff competition to break this record. Luke Combs "Fast Car" was hot on his heels, but couldn't overtake Wallen's hit over the last month. Not even Taylor Swift and her song "Cruel Summer" could overcome Wallen's song.
Morgan Wallen continues to rise in country music
There is only one song that has been number one for more weeks on the Billboard Hot 100. Wallen is tied with two collaborative songs. They are "Despactico" and the Mariah Carey/Boyz II Men song "One Sweet Day." The song that holds the number one spot is Lil Nas X's "Old Town Road," (with Billy Ray Cyrus), which was on top for 19 weeks in 2019.
What is most impressive is that Morgan Wallen has earned this spot by just sitting back and letting people fall in love with his song. Lil Nas X spent a lot of time promoting "Old Town Road" and went out of his way to keep it at number one with remixes, videos, and social media posts. Wallen just released his song and then watched it move quickly to the top spot.
"Last Night" brought in 59.6 million radio airplay audience impressions this last week (which was actually down 11%). It also had 26.3 million streams (down 2%). On top of that, "Last Night" sold 5.000 more downloads.
Are you surprised that Morgan Wallen broke the Billboard Hot 100 record? What are your thoughts on the song? Let us know your thoughts in the comments below.