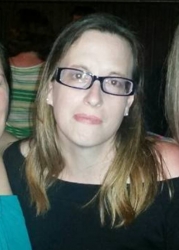 Latest posts by Jennifer Havener
(see all)
Less than a week after country sensation Zach Bryan released a new album, a new song dropped. But he didn't release it, so who did? Keep reading for what he said about the situation.
Zach Bryan Releases Self-Titled Album
While Zach Bryan now has a record deal with a major label, his career in country music had humbling beginnings. With a little help from his friends and an iPhone, he recorded his own music and put it on YouTube. It wasn't until his song "Heading South" became a viral hit in 2019 that he started to gain worldwide attention.
In fact, he was in the U.S. Navy at the time. He was honorably discharged in 2021 to pursue a career in music.
While some viral sensations may not want record deals, Zach Bryan signed with Warner Records that same year.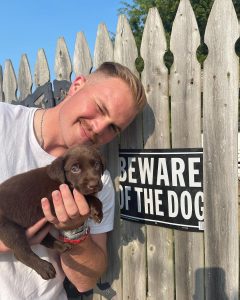 In early 2022, he announced his forthcoming first release with his new label, a triple-album titled American Heartbreak.
On August 25, 2023, he released the follow-up with his new label, a self-titled album with 16 tracks, including one with Kacey Musgraves.
Is He Still Dating Podcaster?
Zach Bryan is blazing his own path in country music, but it seems he's already found love in an unlikely place. In July of 2023, he was linked to social media personality Brianna Chickenfry (real name: Brianna LaPaglia.)
The two first met earlier in the year at the Academy of Country Music Awards. They were both in relationships with other people at the time. The vlogger shared on her YouTube her excitement over meeting the country singer, but they weren't linked romantically until two months later.
Chickenfry also co-hosts a Barstool Sports podcast with Dave Portnoy and Josh Richards.
She confirmed at the Streamy Awards in August that they are still together.
Zach Bryan Denies Releasing New Song, So Who Did?
Zach Bryan's new album includes songs such as "Fear and Fridays," "Tourniquet," and "Spotless" featuring The Lumineers, but it doesn't have a song called "Dead or Grown."
So, how and why was the song released on Apple Music and Amazon Music this week? The song, a tribute to his late mother, is one he recorded years ago on his iPhone, according to Whiskey Riff.
Zach Bryan took to his social media to address the situation. In a series of tweets, he aimed to clear up any confusion about the release. In his first tweet, he wrote, "I did not release a single today."
He added that "terrible people" keep taking his old music and releasing it for their own profits. He didn't specify who these terrible people were, but one follower replied, "very scooter [sic] Braun of them."
I did not release a single today lol, terrible people keep taking my old recordings and releasing them for profits on streaming and listens

— Zach Bryan (@zachlanebryan) September 2, 2023
Several high-profile musicians have been dropping Braun as manager, with rumors that Justin Bieber will be the next to find new management.
In another tweet, Zach Bryan complained that his songs will be released "regardless if I want them to be or not."
What do you think about someone releasing Zach Bryan's old songs without his permission? Share your thoughts in the comments below and come back to Country Music Alley for more news on your favorite artists.