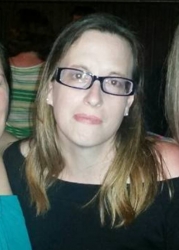 Latest posts by Jennifer Havener
(see all)
Zach Bryan was arrested last week after getting 'lippy' with the police, so why are they praising him for his latest move?
Zach Bryan Implies He'll Make Trouble For Officer During Arrest
On September 7, 2023, country singer Zach Bryan was arrested in his home state of Oklahoma. The "Something in the Orange" singer was on a road trip when another vehicle driven by his security guard was pulled over for speeding.
he is ready to road dog pic.twitter.com/BTcKLQL2hE

— Zach Bryan (@zachlanebryan) August 3, 2023
Dashcam footage shows Bryan pulling up next to the guard's white car and an officer approaching him. The officer told the singer to return to his truck or face charges.
However, Zach Bryan didn't follow the officer's request and quickly found himself in handcuffs and escorted to the police car.
Whiskey Riff reports that at one point during the incident, Zach Bryan seemingly implies the officer will be in trouble if he continues with the arrest.
"I'll get back in my truck right now if you let me out of these handcuffs. If you don't, it is going to be a mistake sir. I promise. I know every sheriff in Tulsa, I let 40 of them go to my show," he said to the officer.
The singer was eventually booked on an obstruction charge but bonded out of jail after an hour or so.
Bryan took to social media the following morning to share a video apologizing for his behavior and attitude toward the police. His apology came before the dashcam footage went public.
Why Are The Police Praising Him?
Zach Bryan admitted that he was "too lippy" and disrespectful toward the police. Yet, the official spokesperson of the National Police Association had nothing but praise for the country singer.
Sgt. Betsy Brantner Smith spoke with Fox News about Zach Bryan's arrest. Smith admitted that the singer said some "harsh things" to the police officer.
ZACH BRYAN'S CONFRONTATION WITH POLICE CAPTURED IN ARREST VIDEO

Zach Bryan's recent encounter with law enforcement took an intense turn, as a dashcam video of his arrest in Oklahoma has surfaced. The footage clearly shows Bryan challenging the officers and hinting at influential… pic.twitter.com/SPliyIuyuH

— URECOMM (@URECOMM) September 8, 2023
However, Bryan also apologized quickly and, in the Police Association's view, sincerely.
The spokesperson went on to say that Zach Bryan is the only celebrity in recent memory to apologize after a "negative experience" with the police.
Smith seemingly excused Zach Bryan's behavior by saying, "People say and do stupid things" during an arrest.
Not Everyone Supports Zach Bryan After Arrest
Sgt. Betsy Brantner Smith may speak for many police officers impressed by Zach Bryan's contrition, but not everyone is so forgiving.
Zach Bryan's girlfriend, podcaster Brianna LaPaglia, roasted him on social media over the arrest.
Country duo LOCASH made a post on Twitter calling out the police and media for praising an unnamed singer who was recently under arrest, which was clearly a reference to Zach Bryan.
Do you think the police were right to praise Zach Bryan after his arrest? Share your thoughts on the incident in the comments below.