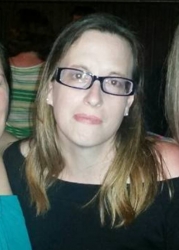 Latest posts by Jennifer Havener
(see all)
Kid Rock encouraged his supporters to boycott Bud Light, but is he still selling it in his Nashville bar? Get the latest on the controversy.
Why Was Kid Rock Boycotting Bud Light?
In April of 2023, popular beer company Anheuser-Busch ignited the fury of conservatives by partnering with Dylan Mulvaney to promote Bud Light products. Mulvaney, a transgender social media personality, shared a sponsored video that featured Bud Light. In the video, she displayed a personalized beer can.
Around the time of the sponsorship, Bud Light released cans with various pronouns in support of Pride.
The use of different pronouns and transgender rights have been a huge topic of conversation throughout 2023. Many people took issue with Bud Light teaming up with Mulvaney due to her being trans.
Many politicians and celebrities called for a boycott of the Anheuser-Busch beer brand, including Bud Light. Country and rock singer Kid Rock was among those calling for a boycott. In a video shared on his social media, he shot up cases of Bud Light in protest of the Mulvaney sponsorship. You can watch the video below:
Kid Rock shot up cases of Bud Light in an apparent response to the company's partnership with a trans influencer. pic.twitter.com/tXcpPSB11f

— PatriotTakes 🇺🇸 (@patriottakes) April 4, 2023
Spotted Drinking It After Boycott
The controversy with Bud Light started in April. Despite his call for people to stop drinking the popular beer, Kid Rock himself was spotted swigging from a can in August. Once the video and photos went public, fans either called the "Born Free" singer a hypocrite or declared the images were doctored.
Is Kid Rock Still Selling Bud Light In His Bar?
Kid Rock is among a long list of musicians who own bars in Nashville, Tennessee. Garth Brooks is one country singer who refused to ban the alcoholic beverage from his upcoming Nashville spot Friends In Low Places Bar & Honky Tonk.
Morgan Wallen is rumored to be opening a bar in the same area but has yet to share where he stands on serving Bud Light.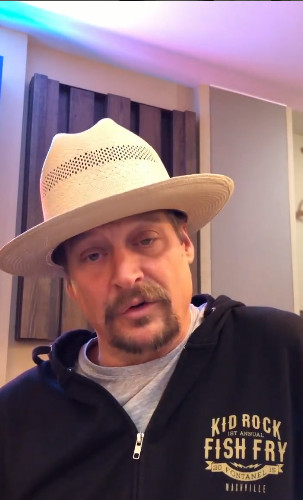 What about Kid Rock?
According to all the latest news available, his boycott of Bud Light didn't include his own bar. As of September 2023, Kid Rock still serves Bud Light at his bars, per Distractify.
In fact, Budweiser, Bud Light, Bud Light Lime and Busch Light – all sold under the Anheuser-Busch umbrella – are listed on the bar's online menu.
Does it surprise you that Kid Rock's bar still sells the Anheuser-Busch products? Let us know your thoughts in the comments below. Check back with Country Music Alley for more country music news.