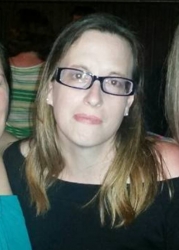 Latest posts by Jennifer Havener
(see all)
Kid Rock and Jason Aldean announced a joint tour that includes many featured artists, but did they shun viral sensation Oliver Anthony? Keep reading for all the details.
Jason Aldean & Kid Rock 2023 Controversies Explained
Neither Jason Aldean nor Kid Rock are new to controversy. However, they both faced serious backlash in 2023 for somewhat similar reasons.
In April, Kid Rock started a boycott of Bud Light after the brand partnered with transgender social media star Dylan Mulvaney. He went as far as to film himself using a case of the beer for target practice.
However, three months later, the rapper was spotted drinking Bud Light while out in an establishment in Nashville. Many people online called him out for his perceived hypocrisy. His bar in Nashville still sells the beer he claimed he was boycotting.
In July, public outrage turned to Jason Aldean after the release of the video for his song "Try That in a Small Town." The video was filmed in front of a courthouse in Tennessee that was once the site of a lynching.
Additionally, some felt the lyrics were pro-lynching and racist. For the most part, he's stood by the song and video. And the song is on his newly released Highway Desperado album.
Oliver Anthony Takes Country Music By Storm
The controversy surrounding Jason Aldean took his song to No. 1 on the Billboard charts, but it was knocked out of the top spot by a surprising hit by unknown musician Oliver Anthony. "Rich Men North of Richmond" had its own detractors, but it launched Anthony into the mainstream after the song went viral.
Even without a recording contract, Oliver Anthony continues to release new music on social media and recently embarked on a small tour.
Singing songs and petting dogs with 10,000 of my good friends. pic.twitter.com/exFcNszkUe

— Oliver Anthony (@AintGottaDollar) October 31, 2023
Oliver Anthony Shunned By Kid Rock & Jason Aldean?
Kid Rock and Jason Aldean recently announced a joint tour for 2024. So far, the "Rock the Country" tour has seven stops. The festival kicks off in Louisiana on April 5th and ends in South Carolina in June. Each stop will feature Kid Rock and Jason Aldean, plus a variety of special guests.
Some of the acts include Travis Tritt, Miranda Lambert, Gretchen Wilson, and Hank Williams. Jr.
🇺🇸 Joining @KidRock @Jason_Aldean on select dates for #RocktheCountry tour! Tickets on sale Friday at https://t.co/xOnYHBDaGH pic.twitter.com/fpc1H5Z1bc

— Travis Tritt (@Travistritt) November 13, 2023
However, there's one name missing from the tour list: Oliver Anthony, despite a rumor earlier this year that the three were touring together. Perhaps he's busy with his own tour, or Kid Rock and Jason Aldean shunned the up-and-coming singer.
Does it surprise you that Oliver Anthony isn't on the tour with Jason Aldean and Kid Rock? Share your thoughts in the comments.