Latest posts by Mandy Robinson
(see all)
Country music lost a true legend, a country music megastar 20 years ago today. That man was Johnny Cash. It is hard to believe "The Man In Black" has been gone for so long.
Johnny Cash's Humble Beginnings
Johnny Cash was born on February 26, 1932, in Kingsland, Arkansas. His parents were farmers. Cash and all his siblings worked on the farm with their parents. They were quite poor at the time and the entire family used music as one of their only forms of entertainment.
Johnny Cash joined the Air Force in 1950. After finishing basic training, he was stationed in Germany. This was a new world for the former cotton farmer. It was in Germany where he started his first band, "The Landsberg Barbarians."
Johnny Cash's Early Career In Country Music
Johnny Cash and his first wife, Vivian, moved to Memphis after he was honorably discharged from the Air Force. He went to Sun Records, hoping to get a music deal singing gospel music. Seeing Sun Records no longer produced gospel music, this did not happen.
Instead of gospel music, Johnny Cash started singing "rockabilly" music instead. This genre of music was made famous by Cash, Elvis Presley and Jerry Lee Lewis. Eventually, these three newcomers to the music scene started touring the country singing their version of rockabilly.
Johnny Cash Meets June Carter
It was on this tour in the early '60s when Johnny Cash met June Carter, his future wife, backstage at the Grand 'Ol Opry. Both were married to other people at the time. Despite this, they fell in love with each other. This love led to both of the country singers divorcing their spouses and, finally, getting married in 1968.
Johnny Cash and June Carter Cash both had successful careers in country music. They often sang and toured together. The couple also wrote songs together.
Johnny Cash's Outlaw Image
Despite Johnny Cash's Christian upbringing, he was known as an outlaw in country music. He had several arrests before settling down. His last arrest was in 1967 for drugs.
One of the reasons for Cash changing his ways was because June Carter would not marry him unless he got his act together.  Cash loved her so he turned his life around.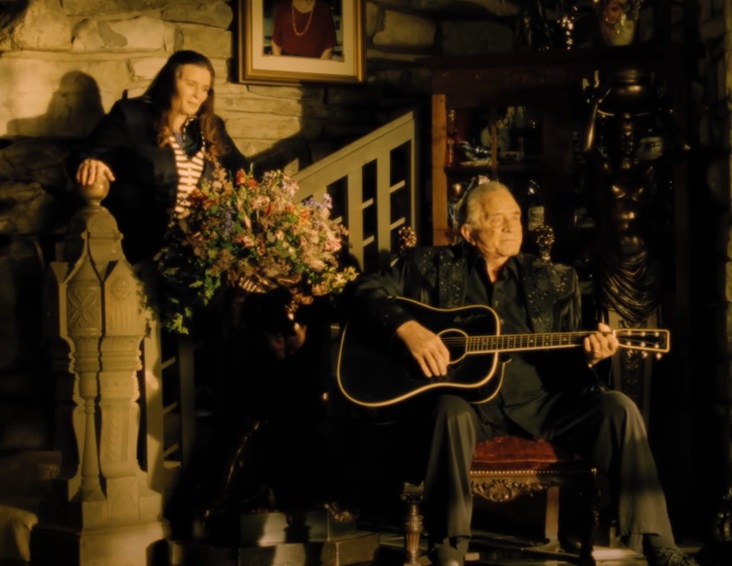 Johnny Cash's Big Hit Songs And Awards
Johnny Cash has a long list of hit songs. "Folsom Prison Blues" is one of his most famous hits. He also wrote and recorded "I Walk The Line." Cash sang "Jackson" with June Carter Cash. He also had several hits as a part of "The Highwaymen." This group consisted of Cash, Waylon Jennings, Willie Nelson and Kris Kristofferson.
Johnny Cash received many Country Music Association awards throughout his career. He also won Grammys. Seeing Cash's music was not limited to only country, he won awards in multiple genres. Cash was inducted into the Country Music Hall Of Fame in 1980.
Johnny Cash's Final Months
Johnny Cash died of complications from diabetes on September 12, 2023. This was only four months after June Carter Cash passed away. Those closest to Cash have no doubts the death of his wife had an impact on Cash and shortened his life.
It isn't very often a singer and songwriter comes along like Johnny Cash. His passing 20 years ago has left a hole in country music and all forms of music that can never be filled. His life, his music and his contributions to our society as a whole will never be forgotten.