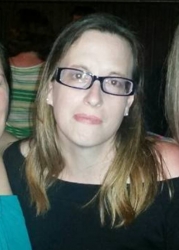 Latest posts by Jennifer Havener
(see all)
Did Rascal Flatts singer Gary LeVox reignite the band's feud with Eric Church? Keep reading to find out why the two are having a major social media spat.
Eric Church's Infamous Departure From Rascal Flatts Tour
In 2020, Rascal Flatts shocked the country music community by announcing that they were breaking up and embarking on a farewell tour. However, the coronavirus pandemic disrupted those plans, and the tour never happened.
A year later, lead vocalist Gary LeVox confirmed the band broke up for good, noting that band member Joe Don Rooney had quit the band.
LeVox, Rooney, and Jay DeMarcus founded the band in 1999. Rascal Flatts was one of the most successful bands throughout the 2000s and beyond. The band had ten studio albums and sixteen No. 1 hit singles in their long career.
In 2006, they were touring the country for their Me & My Gang Tour. Up-and-coming musician Eric Church was the opening act until he got the boot. A young teenager named Taylor Swift was his replacement.
His Most Recent Comments
Eric Church doesn't shy away from telling the story of Taylor Swift replacing him on the Rascal Flatts tour. In fact, he embraces that part of his history, adding it to his lore of rebellion.
The country singer was recently the feature for a piece in Esquire magazine. During his interview, he touched on everything from politics in country music to why he almost quit touring.
The true story of how @ericchurch came to own @taylorswift13's first gold record.

FULL VIDEO: https://t.co/Vowzl7rRv9 pic.twitter.com/FaCOkrJeNZ

— Esquire (@esquire) September 28, 2023
Church also spoke about the Taylor Swift situation, praising the young singer's talent and success. In the retelling of how he got fired from the Rascal Flatts tour, the "Like a Wrecking Ball" singer said, "We played too long, we were a little loud, we were a little rowdy…lot of rules, lot of rules."
But as they say, there are three sides to every story, and Gary LeVox doesn't appear to agree with Eric Church's side of it.
Gary LeVox Reignites Feud With Eric Church?
The Rascal Flatts' main vocalist disagrees with Eric Church on why he was let go from the 2006 tour. Gary LeVox took to TikTok to respond to his former tourmate's claim.
He stitched the clip from Esquire where Eric Church discusses getting booted from the tour into his own video response. In the Esquire video, Church sways to the side to emphasize "too loud" and "too rowdy."
LeVox seemingly mocks Eric Church's mannerisms by swaying when he says, "It wasn't that you were too loud or too rowdy. You just played too long."
The former Rascal Flatts member also took a shot at Eric Church in response to a TikToker's comment on his video. The comment read, "you let chief play as long as he likes."
'Chief' is Eric Church's nickname.
Gary Levox replied to the comment with the word 'Chief' followed by several laughing face emojis.

What do you think of Gary LeVox's response to Eric Church's comments? Was he just joking or reigniting an old feud? Share your thoughts in the comments below.