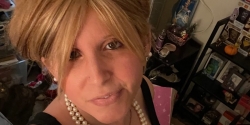 Latest posts by Amanda Nowitz
(see all)
Kelly Clarkson joked about her divorce from Brandon Blackstock on the Season 5 premiere of her daytime talk show. She has been divorced for over a year after filing 2o20. Now, the mother of two is making light of the whole situation but what is she saying? Read on for more details.
Kelly Clarkson Jokes About Divorce In Season Premiere
Divorces are never easy especially when you think you will be with your partner forever. Kelly Clarkson was married for seven years to Brandon Blackstock and together, they had two kids. They had a daughter, River Rose, and a son, Remington before they called it quits. It has not been easy and Clarkson has been very open about her struggles. Now, her hit talk show has moved from California to New York City after a successful but short summer residency in Vegas. For the season premiere, she made sure to have some fun when it came to talking about her personal life.
According to The Sun, she was joined by actor and comedian, Seth Meyers as her first guest back. The two engaged in conversation regarding Meyers' marriage to Alexi Ashe. He explained that the two of them fit extremely well together which was why they worked so well. Jokingly, the host noted: "That must've been my problem," when it came to her failed marriage. She had not shied away from talking about the pain of divorce or how bad it can be. Kelly dove deep into it when she was on Conan O'Brien's podcast.
"When you're going through something so horrendous and so publicly, there's no way to describe that…I think when you're that isolated…that's the worst to not feel like you can connect to another being and not heal in that sense. I would be like truth, completely balling right before we would be shooting and be like, 'how do I fix this?'…It's hard to keep smiling," the American Idol winner explained.
Making It Work
Despite the sadness of a public divorce, Kelly Clarkson has learned how to make it work for her benefit. During her residency, she changed some of the lyrics to her most popular songs. They then suited her current situation of heartbreak and resilience. More so, she is living a new life in The Big Apple and has dropped major weight which has left fans in awe. Though she struggles to keep her kids knowing that they are constantly loved, she is doing an amazing job balancing life. As to whether she will find another soul mate, only time will tell on that front.
Did you watch The Kelly Clarkson season premiere? More so, what did you think of her poking fun at her divorce? Let is know in the comments below.