Latest posts by Shawn Lealos
(see all)
Dolly Parton has a new song coming out, and it involves a man she calls her dream duet partner. As a matter of fact, she is so impressed with this singer that she said she would love to create an entire album of duets with him.
With so many major duet partners in her past, here is who Dolly is most excited about singing with and why.
Dolly Parton has a new dream duet partner
Dolly Parton has enjoyed some major collaborations in the past when it comes to duet performances. Her song "Islands in the Stream" with Kenny Rogers brought her to the pop charts, which was a big crossover for the country music icon. However, after the release of her new album, Rockstar, Dolly has a new dream duet partner in mind.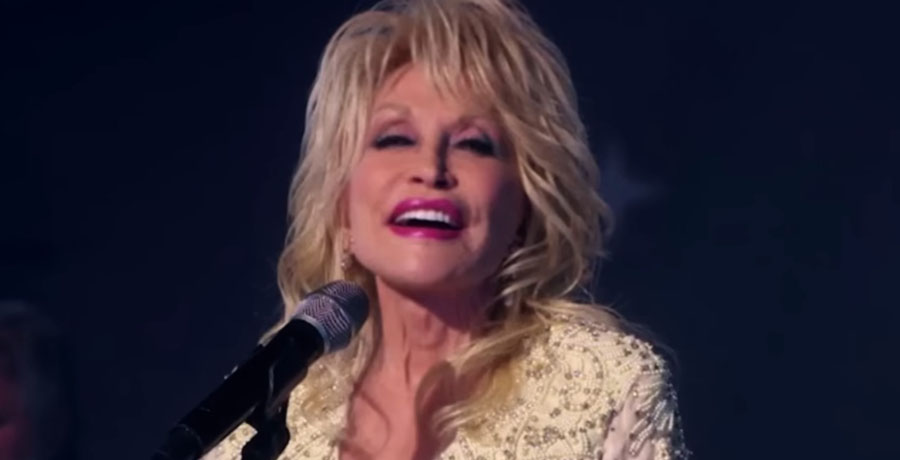 The new album sees Dolly covering some of rock and roll's biggest songs from the past, and she brought on several collaborators to join her in the re-imagining of the songs. She performed with everyone from Paul McCartney and Ann Wilson to Nikki Sixx, Linda Perry, and Rob Halford of Judas Priest. However, it was the man who partnered with her on Bob Segar's "Night Moves" that impressed Dolly the most.
That was country music star Chris Stapleton. Dolly and Chris worked together on the Bob Segar song, and now Parton wants more. In an interview with The Hollywood Reporter, Dolly said, "I'd love to do a whole album with Chris Stapleton. All those songs that we could kill it with. I love him."
Dolly Parton has dueted with some of music's biggest stars
Dolly Parton has made it a point to work with several of the music world's biggest stars. In 1987, Dolly teamed up with Linda Ronstadt and Emmylou Harris for an entire album called Trio that was certified platinum. In 1984, she teamed up with Kenny Rogers for a Christmas album called Once Upon a Christmas, which was certified double-platinum.
Dolly Parton and Kenny Rogers's 1983 duet, "Islands in the Stream," hit number one on the Billboard charts and was certified three-time platinum.
On top of that, she has her new album has collaborations with a ton of huge stars. She has a cover of The Beatles "Let it Be," and she worked with Paul McCartney, Ringo Starr, Peter Frampton, and Mick Fleetwood on the song. The album also saw her perform "I Hate Myself for Loving You" with Joan Jett and "Free Bird" with the surviving members of Lynyrd Skynyrd.
Dolly Parton did mention that she wanted to sing with Steven Tyler on (I Can't Get No) Satisfaction" but that didn't happen. Instead, she did the song with Punk and Brandi Carlile.
Dolly Parton's Rockstar goes on sale on November 17, 2023.
Are you excited about Dolly Parton's new album and her duet with Chris Stapleton? Let us know your thoughts in the comments below.