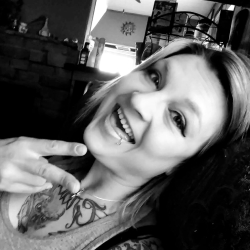 Latest posts by Chris Piner
(see all)
Throughout her career in country music, Maren Morris seemed to prosper as her voice helped her snag numerous awards, including a Grammy. But while she got her start in country music, the singer seemed to criticize what the genre had become with the release of Jason Aldean's Try That in a Small Town. With the song topping the charts and fans loving it, Morris suggested stepping away from country music due to what she called "butt rock". Now, it appears the singer has a new take on the whole situation and her future.
Not For Love But Spite
Back in September, Maren Morris decided to sit down with The Los Angeles Times and detail what it was like in country music after the "Trump years". "It just revealed who people really were and that they were proud to be misogynistic and racist and homophobic and transphobic. All these things were being celebrated, and it was weirdly dovetailing with this hyper-masculine branch of country music. I call it butt rock."
Although Try That in a Small Town is popular among fans, Maren Morris explained its popularity sprouted from spit. "People are streaming these songs out of spite. It's not out of true joy or love of the music. It's to own the libs. And that's so not what music is intended for. Music is supposed to be the voice of the oppressed. The actual oppressed." The singer went on to add, "I don't want to have an adversarial relationship to country music." While Maren Morris suggested taking a "step back" from country music, just a month later – she is already changing her mind on the genre she once called "toxic".
Maren Morris Has A Change Of Heart
Appearing on The Tonight Show, Maren Morris discussed her career in country music with host Jimmy Fallon and detailed how she can't leave the genre due to it being part of her. "It's the music I write, even if I've been sort of genre-fluid my whole career. You can't, like, scrub the country music out."
With such a drastic shift, even Jimmy Fallon asked, "So, you're not leaving country music?"
Asking the question fans really want to know, Maren Morris insisted, "I'm taking, like, the good parts with me and all are welcome. But, yeah, there were just some facets of it that I didn't really, like, jibe with anymore. So, I'm a lot happier now."
As for her career, Maren Morris took a moment to promote her latest EP, The Bridge. She noted how the album focused on her journey through country music. "I just felt like I was leaving some things in country music behind that didn't really serve me anymore. So, it felt like calling it 'The Bridge.' It felt like just this step to the next thing, whatever that is."
Do you like the current direction of country music or do you side with Maren Morris? Be sure to share your thoughts in the comments below.