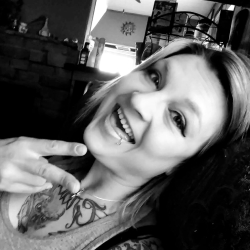 Latest posts by Chris Piner
(see all)
While all of country music prepares for the 2023 CMA Awards, Jelly Roll will do more than attend the ceremony as he is scheduled to open them. With such an honor, it seems that 2023 might be one of the biggest years for the singer. Besides opening the CMA Awards, Jelly Roll finds himself at the top when it comes to nominations. With a total of five nominations, the singer hit a milestone that only a select few like Garth Brooks and Johnny Cash have accomplished. And if that wasn't enough, the country star got the chance to work alongside K. Michelle.
Opening The CMA Awards
Considering it to be one of the biggest nights in country music, it appears that Jelly Roll isn't used to the fame that follows him. When the CMA Awards asked the singer to open the awards, he recalled being stunned."The feeling of opening the CMA Awards is a totally different thing. They were like, 'You're gonna get to perform this year.' Right then, I was like 'No way.' I immediately got nervous. They called back and said, 'We think they want you to open the show. I was like, 'You're kidding me.'"
Most likely to win at the #CMAawards tonight… 👀
Find out the answer at 8/7c on @ABCNetwork where winners will be revealed for the first time LIVE! 🏆 pic.twitter.com/P8SmQo5t2J

— CMA Country Music (@CountryMusic) November 8, 2023
Having won numerous CMA Awards already, Jelly Roll admitted that performing at the ceremony was "bigger" than winning. "I think the only honor bigger than maybe winning a CMA is getting to open the CMAs."
As for K. Michelle, she also shares Jelly Roll's excitement when it comes to the CMA Awards. Although known for R&B, the singer noted that The Judds held a special place in her heart. In an interview, she said, "I've been doing R&B a long time and I would always sing Judds songs at my shows. That was the first tape I ever got my whole career."
Jelly Roll Talks Honoring The Judds
With The Judds having such an impact on K. Michelle, she jumped at the chance to be a part of the album A Tribute to the Judds. Hitting shelves on October 27, the singer remembered how they helped get her into country music. "They set it up. They wanted it to be something unique, something different. So they were like, 'We want you to do 'Love Can Build A Bridge.' And then they said, 'We want you to do it with Jelly Roll.' I was like, 'Oh yeah, that's my neighbor."
Jelly Roll praised the collaboration and how honored he felt to help honor The Judds, "I don't think it could be more of an honor than to do that. I'm getting to do it next to who I think is one of the greatest vocalists of our generation. And I am going to respect The Judds. I'm going to perform with love and reference, and I'm going to step out of the way, and let K. Michelle take people to church."
Are you excited to watch Jelly Roll open the CMA Awards? Be sure to share your thoughts below.