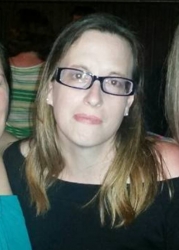 Latest posts by Jennifer Havener
(see all)
In his first national interview, Christopher Anthony Lunsford (AKA Oliver Anthony Music) calls out 'corporate schmucks' in Nashville and explains why you won't find him co-writing songs in the city nicknamed Music City. Keep reading for all the details.
Oliver Anthony Preps For Worldwide Tour
It's been just over three months since Christopher Anthony Lunsford became a viral sensation under his professional name – Oliver Anthony Music. The name was inspired by his grandfather, he told Billboard in a wide-ranging interview.
The outlet spoke to the musician via phone while he was at the DMV, of all places. Mid-chat, he was stopped by a fan who recognized him. Such is the life of Lunsford these days.
Before his viral sensation, "Rich Men North of Richmond," made him famous in August, Oliver Anthony Music was an unknown artist sharing his music on YouTube and working a day job in sales.
Now he's plotting a tour that will take him outside the U.S. for the first time in his life. The 40-date tour kicks off in February in Stockholm, Sweden. After a handful of dates in Europe, he returns to tour the Southeastern U.S. before heading for one show in Australia.
In April, he returns stateside to finish the tour across the U.S. Click here to see the full list of tour dates to see if he's coming to a city near you.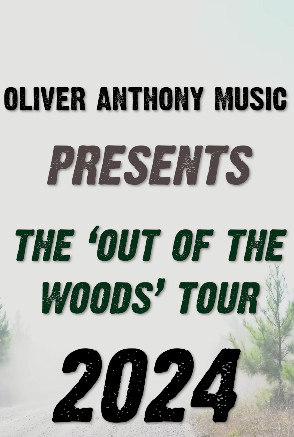 Defends Possibility Of Meeting President Trump
Lunsford's hit song "Rich Men North of Richmond" was embraced by conservative pundits and politicians who thought the song was anti-Democrat.
However, the singer quickly corrected them, noting that it was about all politicians who put profit over the people. In September, he met with 2024 Presidential nominee Robert F. Kennedy Jr., who recently dropped his bid for the Democratic primary to run as an Independent instead.
I saw this posted somewhere else and got a kick out of it. pic.twitter.com/aLmEt2kzEe

— Oliver Anthony (@AintGottaDollar) November 2, 2023
According to Christopher Anthony Lunsford, we shouldn't read too much into the photo op. He told Billboard that he has no plans to endorse any of the nominees. In fact, he doubts he will even vote in the election.
But that doesn't mean he would turn down an opportunity to meet with former President Donald Trump. "If I wanted to go meet with Trump, no one should be upset about that. He was the president of the United States. Just historically, we've always respected anyone who was," he said during the Billboard interview.
"People do just blow everything out of proportion," Lunsford added.
Oliver Anthony Calls Out 'Corporate Schmucks' In Nashville
Despite having the No. 1 song in the country this summer, Christopher Anthony Lunsford doesn't have a label or a manager. He is working on an album to release next year, but he doesn't plan to record in Nashville or work with Nashville songwriters.
"Most anything I put out is going to be something I write just by myself and if I do co-write something with somebody, it's going to be with another artist and we're going to be singing the song together," he said.
The "Rich Men North of Richmond" singer continued, "I don't ever want to sit in some writing circle somewhere and have somebody in khaki pants and a collared shirt figuring out what my words are from my song…I'm not one of those guys."
As a musician, Lunsford said he's proud of how his song went viral without "some big, corporate schmucky schmuck somewhere pumping a bunch of money into making it get there."
Do you think Oliver Anthony Music can continue his success without a label behind him? Share your thoughts in the comments.