Live concerts are probably not happening in 2020. Most artists planning summer tours have postponed or outright cancelled them due to the coronavirus pandemic. Garth Brooks is one artist who postponed his tour for, hopefully, later this year. However, he wanted to give fans a concert experience this summer.
Enter a relic from the past: drive-in theaters. Once popular, drive-in theaters around the country were closed when indoor movie theaters came into popularity. However, with social-distancing guidelines in many states, drive-ins are seeing a resurgence.
Garth Brooks: A Drive-In Concert Set For Saturday, June 27
Entertainment production company Encore Live is behind the Garth Brooks concert, per the Charlotte Observer. The concert will take place on June 27 in 300 theaters all across the U.S. and Canada. You can see a full list of drive-in theaters participating here.
Because so many different time zones are participating, the concert will be filmed in advance. Fans can fill their car with up to six people. Tickets are a hefty $100 per car, as set by the promoter and not the theaters themselves.
'Retired' Icon Garth Brooks Drops New Song About Unity Ahead of Concert
Garth 'retired' from the music business at the height of his career in 2000 to spend time with his family. At the end of 2013, he surprised fans with the news that he would embark on a world tour the next year. Since that time, Garth has continued releasing new music and touring.
Fans will get to enjoy Garth's many, many hits during the drive-in concert. Songs like "Friends in Low Places" and "The Dance" are highly probable on the setlist. However, one song fans may not be familiar with is the icon's newest single.
In anticipation of his drive-in concert, Garth dropped the new single earlier this month on Robin Roberts' social media page. The song is called "We Belong Together." It's meant to bring unity during these trying times. Check out the lyrics in this YouTube video from SupremeChaos918.
Garth's now-postponed summer stadium tour was meant to support his upcoming album, "Fun."
More Drive-In Concerts Planned This Summer
With the success of ticket sales ahead of Garth's concert, Live Nation is planning a drive-in concert of their own. Instead of one night only, the concert will be three nights. The July 10-12 concert will feature multiple artists, Billboard reports.
Country music favorite and frequent award host Brad Paisley will take part in the July event. It's unclear if that drive-in concert series will be shown in theaters across the country at the same time.
Tell us in the comments down below if you think drive-in concerts will be the norm from now on? Will you pay $100 per car to watch a pre-taped concert of your favorite artist?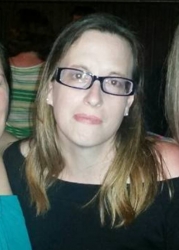 Latest posts by Jennifer Havener
(see all)