In recent years, country music fans have been introduced to the next generation of their favorite singers. Garth Brooks' daughter, Allie Colleen, recently released her debut single. But there is one country music icon whose lineage ends with him.
Randy Travis never had children of his own. And now, his second wife, Mary Travis, is opening up about the reason why. As fans know, Randy suffered from aphasia after his 2013 stroke, making it difficult for him to sing or even speak. In interviews, his wife does most of the talking, with him nodding in agreement. 
Mary Travis Reveals Why Randy Travis Never Had Children
Before Mary Travis, Randy Travis was married to Elizabeth "Lib" Hatcher for almost 20 years. The duo married at the height of his career in 1991. They split in 2010. Two years after his devastating stroke, he wed Mary. She's been by his side throughout his ordeal. 
Taste of Country spoke with Randy and Mary during his promotional interviews for his new single. Mary cites two reasons behind the icon never having children. His tumultuous relationship with his own father. And the age difference between Randy and his first wife. 
Mary tells the outlet that Randy's father was "pretty tough." She revealed that his father "drank a lot [and] had a temper." Randy grew up in North Carolina before moving to Nashville, Tennessee in the '80s. 
While Mary says that Randy "wanted children," it simply never happened. She said it was partly due to the age difference with his first wife. Taste of Country notes that Randy was in agreement with his current wife's assessment of his previous marriage. 
Mary also says that children and animals gravitate towards the "Forever And Ever, Amen" singer. In fact, they live on a ranch with "horses, longhorn cattle, and dogs," per Randy's Instagram. A recent photo shared on Instagram shows Mary brushing a horse with Randy looking on. Two dogs are in the background, one large dog and one Yorkshire Terrier. 
New Single #7 on iTunes Country Charts
Since his 2013 stroke, Randy hasn't released any new songs. But that changed earlier this year with the release of "Fool's Love Affair." The song was actually recorded BEFORE his debut single, "On The Other Hand." 
One of the co-writers on the song has been searching the archives for the master recording for over 30 years. He finally stumbled upon it and sent it off for a modern mixing. The song sits at #7 of the iTunes country charts for downloads. 
You can listen or download Randy Travis' new song here. Check back with us for updates on your favorite country stars, past and present!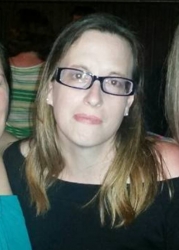 Latest posts by Jennifer Havener
(see all)