2020 has been a wild year. Many artists, including country singer Garth Brooks, had to cancel their tours. Despite the depressing year, he encourages fans to have a good time, even titling his new album FUN. With the record release, the "Friends In Low Places" singer is looking to 2021 and beyond. 
FUN Finally Has a Release Date
Garth Brooks finished his new album in July. However, he didn't want to release it during the height of the coronavirus pandemic. But now Garth Brooks feels it's the right time to release his 14th album for his fans. 
The songs on the album aren't a total surprise. "Dive Bar" with Blake Shelton came out earlier this year. During the summer, Garth Brooks teased fans by releasing "That's What Cowboys Do" and "All Day Long." 
FUN is a shorter album, with only 8 songs. The tracklist includes: 
All Day Long
The Road I'm On
Courage of Love
Stronger Than Me
Dive Bar  
Party Gras (The Mardi Gras Song)
That's What Cowboys Do
Shallow 
"Shallow" is a duet with Garth's wife, country singer Trisha Yearwood. FUN drops on November 20, 2020. 
He is also releasing a Triple Live Deluxe album on the same day! 
Garth Brooks Talks Touring in 2021 
Garth Brooks was in the midst of a stadium tour when the coronavirus hit. He took his concerts online, hosting mini-concerts on social media. But, it's just not the same. The country icon feeds off the crowds.
During a recent interview with People, he spoke about missing live shows. He said, "I want to see those signs. I want to see those people that are at the end of their rope and somehow have found a light through music."
He hopes to resume his tour soon. Many of the dates have already been rescheduled for 2021, with the tour ending in 2022. 
What does Garth Brooks plan to do after his stadium tour is done? 
Reviving Chris Gaines & a Hollywood Collaboration May Be in the Future
Garth Brooks already tried retirement and he didn't like it! In 2000, the country singer took a step back from the music business to spend time with his family. He came out of retirement to do a residency in Las Vegas from 2009 to 2013. He followed this up with a World Tour, officially ending his retirement. 
He has continued to tour and make new music since then, but he's considering expanding into other ventures. During his interview with People, Garth Brooks expressed interest in doing another Vegas residency. He said that he "loved the one-man show in Vegas." It reminded him of his college years. Furthermore, he'd "love to take a look at that again, if anybody's interested."
Given how quickly his tour tickets sell out, it's safe to say there is interest! 
He also reveals a possible collaboration of some kind with actor Chris Pratt. While Chris Pratt was recently dubbed "The Worst Chris In Hollywood," the two may team up on a music/movies joint venture in the future. 
Garth Brooks is also considering releasing more music as his alter ego, Chris Gaines. While the project was not a huge hit with fans, Garth is clearly invested in the idea. He said, "As much as the front end of the idea may have been botched by whomever, including the artist, what I love about it is the music still remains fresh and new."
Should Chris Gaines rise again? Head over to our Facebook page and tell us in the comments. 
Be sure to pick up (or download) Garth Brooks' new FUN album next month!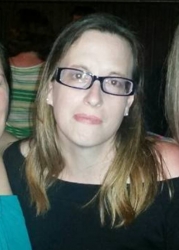 Latest posts by Jennifer Havener
(see all)