Noah Cyrus just can't believe her luck. Miley Cyrus' little sister received her first-ever Grammys nomination. She shared her reaction on social media. On Tuesday morning, November 24, the Grammy nominations were announced.
While there were plenty of snubs, there was also good news to be had. The "I Got So High I Saw Jesus" singer shared a video of her reaction to the news. Noah admitted that she's in a "puddle of tears" after receiving a Grammy nomination for Best New Artist. This is something she's been chasing for a long time and it's finally come true.
Miley Cyrus' little sister receives surprising Grammy nomination
Noah Cyrus shared an emotional video on Instagram. In the clip, she cries as she hears the news. You can hear her exclaiming, "I'm so happy. This is all I ever wanted." In the caption, Noah excitedly wrote that she's been nominated for Best New Artist. She admits that she was in a "puddle of tears" after waking up to the news.
"My mom at the beginning of the year wrote in her intentions book for me to be nominated for a grammy," Noah continued in her caption before adding, "mom you've always been and are my biggest fan. thank u i love you so much. thank you to my team and my cyrens [fans]. thank you to everyone that took part in the making of The End of Everything EP."
The 20-year-old is in "utter shock" after the Grammys nomination. She thanked a person on her record label. It's the same person she Facetimed on the phone after learning the news.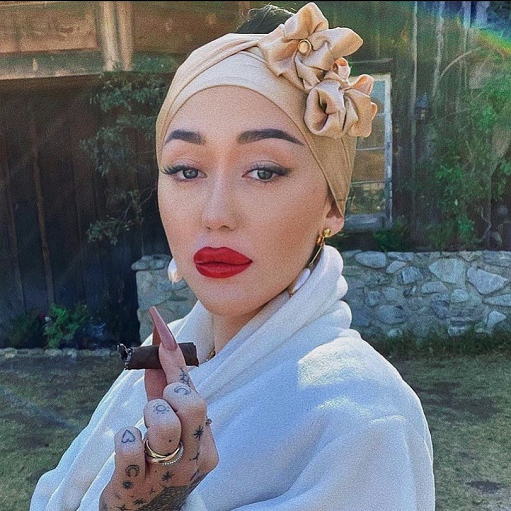 "Thank you, PJ for always being there for me and making me feel like my best self as a person and artist," Miley's sister wrote in her lengthy caption. "thank you beyond measures to the recording academy for listening and truly hearing my music. this is such an honor and I am in utter shock."
In the touching post, Noah also thanked her grandmother, Loretta, Finley, who recently passed away.
Noah Cyrus is up against rapper Megan Thee Stallion
The singer is up against some tough competition. The Best New Artist category includes Chika, Doja Kat, D Smoke, Kaytranada, Ingrid Andress, Megan Thee Stallion, and Phoebe Bridgers. Noah's fans took to her Instagram post to congratulate her. They feel that it's well-deserved.
In an exclusive interview with Billboard, the "Young & Sad" singer said she "idolized" the Grammy Awards ever since she was a little girl.
"I watched the show since I was a little girl and I've idolized the show since I was a little girl," she told the outlet. "I've always known the importance, the weight, and the honor that it holds to be nominated for or to receive a Grammy. This is something I've talked about since the day that I started as an artist. I remember being 15 in my manager's office talking about the Grammys and everybody being like, 'That's so far away.'"
Noah had a difficult year. But the acclamation couldn't have come at a better time. Back in May, she released her EP, The End of Everything. That same month, she dropped the lead single "July." In October, Noah re-released the hit song "I Got So High That I Saw Jesus" with her sister Miley.
What are your thoughts on Noah's Grammy nomination? Sound off below in the comments section.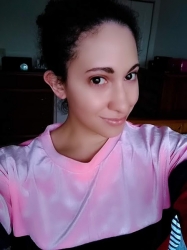 Latest posts by Chanel Adams
(see all)