While Carrie Underwood is known as kind and caring, it may not be known that she and her husband are friends with Jay Cutler.
What we know about Jay Cutler and his Thanksgiving with Carrie Underwood and Mike Fisher.
Thanksgiving is a holiday for spending time with friends and family in celebration of what you're grateful for. So, it isn't too surprising that Underwood and Fisher would open their home up to Jay Cutler. This is especially true given the fact that Cutler is going through a divorce from Laguna Beach star, Kristin Cavallari.
Fans learn more about Carrie Underwood's Thanksgiving spread thanks to Jay Cutler. Notably, Cutler takes to Instagram to share details about their dinner. "We had it all. And when I say we, I mean @carrieunderwood and @mfisher1212," shares the former Chicago Bears quarterback. In the video on Instagram, he elaborates on just how decked out their Thanksgiving is. "I watched a large turkey cook in a vat of oil. Carrie and Mike had enough for 20 people. Hope everyone had a great Turkey day."
Carrie Underwood gives a Thanksgiving shoutout to Jay Cutler
Carrie Underwood's post to Instagram seems to mirror the sentiment that since they can't be with family, they made the best of the holiday. Her photo's caption reads, "Couldn't be with the fam this year, but we feasted nonetheless! I worked hard and our bellies are stuffed!"
The Country megastar goes on to thank Jay Cutler for his part in the meal's preparation. "Shoutout to @ifjayhadinstagram for the turkey." Underwood fans may gasp in shock if they stop reading there since she is a known vegetarian. However, don't fret, she acknowledges that she didn't try any of the turkey. Seemingly joking, she says "I'm a Tofurky kind of girl."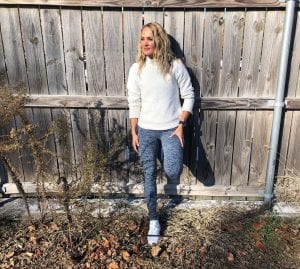 What's going on with Jay Cutler?
While there don't seem to be any details about how Jay Cutler became the surprising dinner guest of Carrie Underwood and Mike Fisher, it seems that everyone had a great day. Cutler is just beginning to navigate the waters of his divorce from Kristin Cavallari.
Hopefully, Cutler was able to spend the time with his children. He shares joint custody of his sons Camden, 8, and Jaxon, 6, and daughter Saylor, 5, with Cavallari. According to Us, he gets his little ones on Thanksgiving on even years. Fans can only imagine adorable interactions between his kids and Underwood and Fisher's kids Isaiah, 5, and Jacob, 22 months.
Keeping in the holiday spirit, fans can only hope that things are amicable between Jay Cutler and Kristin Cavallari. Given all of the media attention she's gotten of late, it is hard to tell. Either way, it seems that the former football star enjoys the company of Carrie Underwood and Mike Fisher. How do you think Jay Cutler came to be at Underwood and Fisher's Thanksgiving feast? Let us know in the comments below. Stay tuned to Country Music Alley for all the latest news about your favorite Country stars.