Earlier this year, Kelly Clarkson and Brandon Blackstock announced they were getting divorced after seven years of marriage. That's a long time in Hollywood. However, it's sad regardless, especially when the couple shares two children. A lot has happened in the couple's relationship.
Even more so, Brandon is Kelly's manager. So, their personal problems are reflected in their work. While the couple was private, the American Idol alum hinted about marital trouble before filing for divorce. And now their divorce is playing out in the media.
Here is a look at their relationship for those who want to reflect.
When did the former exes meet?
Brandon Blackstock and Kelly Clarkson met at the 2006 American Country Music Awards. She was rehearsing a performance with the Rascal Flatts, a group that Brandon was managing at the time. However, nothing happened at the time. Six years later, Blake Shelton reconnected the couple.
"We were just in a room together, and then he came up and said he was from the same hometown as me and I was like, 'Oh, we're so getting married,'" Kelly gushed to Ryan Seacrest on KISS FM. "I was so that girl. When he became single, I was on the prowl."
The couple went on to date for 10 months. On December 15, 2012, Brandon popped the question and Kelly said yes.
I'M ENGAGED!!!!! I wanted y'all to know!! Happiest night of my life last night! I am so lucky and am with the greatest man ever 🙂

— Kelly Clarkson (@kellyclarkson) December 15, 2012
The couple married in Tennessee on October 22, 2013. As per The Blast, they signed a prenup just five days before their wedding. At the time, they knew they were meant for each other.
Here is a little video of our special day! Thanks to everyone for all of your well wishes!!! #cloud9 #tieitup http://t.co/EoBpbQCx9T

— Kelly Clarkson (@kellyclarkson) October 22, 2013
Three years later on June 12, 2014, Kelly and Brandon welcomed their first child together, a baby girl named River Rose. Two years later on April 12, 2016, they had their second child, a baby boy named Remington. Suddenly, their family was complete.
Kelly Clarkson brags about their intimate life
Married life seemed to be going well. Kelly Clarkson said they were physical every single night. Children and all.
"I was single for many years, so…I have children," she said on a December 2019 episode of her talk show. "And how one makes children is generally what I do before bed. That's not a lie. That's real. And it's not weird! It's natural!"
During the last night of her Meaning of Life Tour, she performed her ballad "Piece by Piece," a song she wrote about her relationship with Brandon. It also chronicles her difficult relationship with her father. Brandon kept himself hidden onstage until she revealed him to her audience.
"This is my husband," she told the audience with a big smile on her face before resuming the performance.
Their married life unravels
Back in March, Kelly Clarkson and her family quarantined at their Montana ranch. Brandon is included in her video tour of their home. But things changed on May 7, 2020, when the "Since U Been Gone" singer listed her Los Angeles home for $9,995,000.
Just a month later, she filed for divorce, citing "irreconcilable differences." She reportedly asked for joint custody of her and Brandon's kids and for her last name to be legally changed back to Clarkson. In November, Kelly was granted physical custody of her kids amid their divorce.
But reports continue to emerge. Their divorce has taken a turn for the worse. Kelly has since accused Brandon of acting "fraudulently" as her manager. Even the "level of conflict" has increased between them, according to the documents. They're having trouble with their co-parenting relationship due to the lack of trust between them.
Check back with Country Music Alley for the latest news on Kelly Clarkson's divorce from Brandon Blackstock.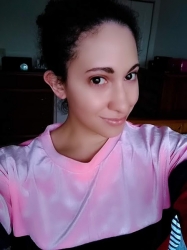 Latest posts by Chanel Adams
(see all)