Taylor Swift dropped two new tracks off her new album, Evermore. And fans think one of the songs appears to be about Karlie Kloss and Scott Borchetta. Karlie and Taylor have been plagued by many rumors over the years. People want to know what happened between the two.
They were such good friends during Taylor's 1989 era. Karlie was the "IT" girl in her model squad. Since then, the two have been hit with rumors of a feud for the past four years. Fans are wondering if the rumors are true after Taylor released two new Evermore tracks.
Singer drops new song "It's Time To Go"
On Tuesday, January 5, Taylor Swift dropped the new track "It's Time To Go." Some of the lyrics appear to be from her rumored feud with Karlie. The song opens with lyrics about a "sister" who's "what she seemed." Fans think it's about Karlie because the two described each other as "sisters" and "twins" throughout their friendship.
Many compared them physically during their friendship. Most articles took note of their tall height, blonde hair, and light eyes. Some of those articles even described them as "twins." Karlie and Taylor often made it a point to "twin" with some of their matching looks.
In the song, the "Willow" singer also hints toward betrayal. She reveals that the woman is hardly a sister, but someone who is a "crook who was caught." The lyrics are scathing and appear to drag both Karlie and Scott Borchetta. It may also reveal that Karlie and Taylor's feud was related to her ongoing masters' drama.
Scott sold the label and her masters to Scooter Braun for $300 million. If that's not awkward enough, Scooter is also Karlie's manager. Fans think she shared some of Taylor's secrets with him. That led to the ultimate betrayal and the end of their friendship.
The "fifteen years" line is a reference to how long Taylor was signed onto Scott's label. She said she was "begging 'til my knees bled," which refers to her pleading with him about the ownership of her masters. Taylor first addressed the issue in her Tumblr essay. She also fought with him when it came to creative decisions.
Swifties think the track is about Karlie Kloss
Taylor Swift has stopped publicly interacting with Karlie since 2015. She failed to like her Instagram posts or to give her a birthday shoutout. She also didn't attend either of her two weddings to Josh Kushner in 2018. Swifties have a feeling that the song is about Karlie and Scott.
"no cause taylor calling karlie a CROOK is so funny to me HELP," one fan tweeted.
"I know there's a lot going on but taylor swift released a song calling karlie kloss 'a crook who was caught,'" another added.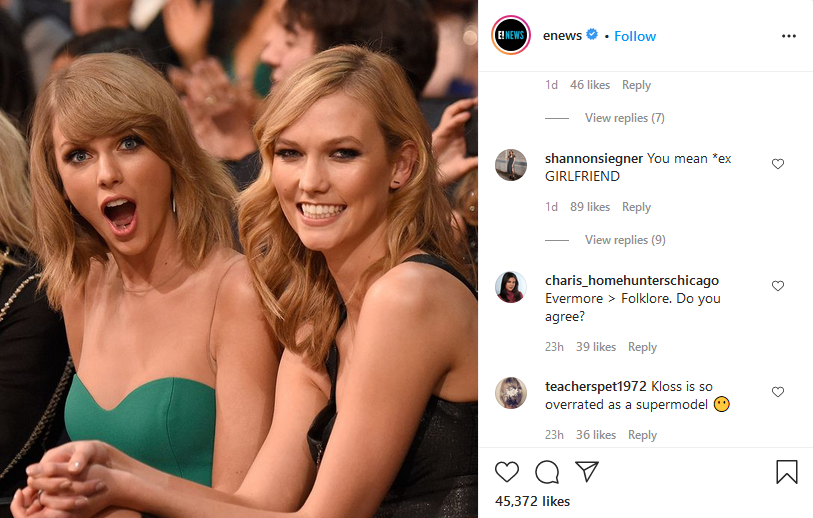 Taylor Swift seemingly addresses the speculation
Taylor Swift reportedly shut down speculation that she wrote the song about Karlie. The 31-year-old explained the meeting for "It's Time To Go" in her latest Instagram post. On Friday, January 7, the singer-songwriter shared the meaning behind that track as well as "Right Where You Left Me."
"The evermore deluxe album with 2 bonus tracks 'right where you left me' and 'it's time to go' is now available!" Swift wrote in the caption. "The first is a song about a girl who stayed forever in the exact spot where her heart was broken, completely frozen in time. 'it's time to go' is about listening to your gut when it tells you to leave. How you always know before you know, you know?"
Taylor also shared a black-and-white photo of herself wearing the same plaid jacket she rocks on the Evermore album. However, she limited comments, which means fans can't speculate on the Instagram post. That hasn't stopped them from thinking something happened between Taylor and Karlie. She could've listened to her gut and left their friendship behind.
Fans also think "Closure" is about Karlie reaching out to Taylor. What do you think? Do you think Taylor's new song is about Karlie? Sound off below in the comments.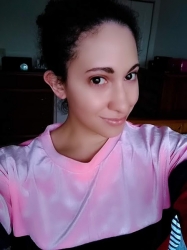 Latest posts by Chanel Adams
(see all)