Loretta Lynn is a country music icon, but she's not the only singer in her family. Her sisters Peggy Sue and Crystal Gayle are both famous singers in their own right. On January 9, Loretta Lynn's team posted on her Instagram a tribute to Crystal Gayle on her birthday. 
Crystal Gayle Turns 70
In 1951, the Webb family welcomed another little singer into the family. Brenda Gail Webb was born on January 9, 1951. She was the last born child in a family of eight children. She later changed her name to Crystal Gayle and followed in her big sister's footsteps. 
Along with their sister Peggy Sue, Gayle sang back-up when Loretta Lynn was just starting out. In 1970, Crystal Gayle had a bona fide hit of her own with "Don't It Make My Brown Eyes Blue." 
In 2019, the sisters Crystal Gayle and Loretta Lynn teamed up again for a duet. "Put It Off" appears on Gayle's album You Don't Know Me. 
Loretta Lynn Pays Tribute to Her 'Lil Sister'
While Crystal Gayle has a career in her own right, she is often thought of as Loretta Lynn's sister. But she doesn't seem to mind. 
On her youngest sister's birthday, Loretta Lynn's social media team made sure to mark the occasion on social media. A post went up on Loretta Lynn's Instagram about her sister's birthday. The post shared two photos of Crystal Gayle. 
Alongside the photos came the caption, "Happy birthday, lil sister! I love you." Crystal Gayle's Instagram @thecrystalgayle was tagged.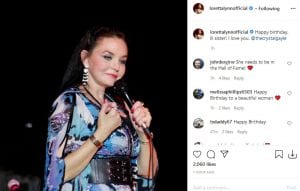 Many of Loretta Lynn's followers wished Crystal Gayle a happy birthday in the comments. More than a few responded that Crystal Gayle belongs in the Country Music Hall of Fame. Loretta Lynn joined the HOF in 1988. 
Sibling Rivalry? 
Some might assume that Crystal Gayle is resentful of being in her older sister's shadow. But that doesn't seem to be the case, based on Gayle's Instagram.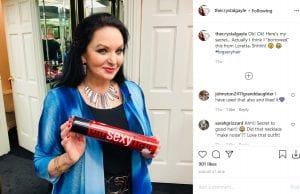 It's likely that the sisters haven't been able to see each other often due to the quarantine restrictions. But the pandemic hasn't stopped Loretta Lynn from working. She is releasing a new album, collaborating with some of the biggest names in country music. 
Hopefully someday soon, Crystal Gayle will join Loretta Lynn again in a duet. In the meantime, fans can enjoy an old clip down below of the sisters singing back in the 70s. 
Be sure to follow our Facebook page for all the latest country music news.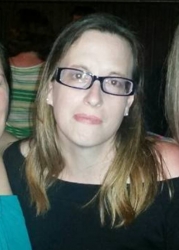 Latest posts by Jennifer Havener
(see all)