January 10th is an important day in the canon of Loretta Lynn. On that day 73 years ago, she married the love of her life, Oliver "Doo" Lynn. She marked the anniversary with a special tribute. 
Loretta Lynn & Doo 'Fought Hard, Loved Hard' 
Earlier this week, Loretta Lynn's social media team paid tribute to Doo and the singer's long marriage. January 10, 2021, would have been their 73rd wedding anniversary. To honor the couple, a video of Loretta Lynn's song "I Can't Hear the Music Anymore" plays. In the video clip, earlier videos of Loretta and Doo Lynn are staggered with the singer's 2000 live performance of the song. 
As Pop Culture notes, Oliver "Doo" Lynn passed away in 1996. In an interview with CBS in 2002, Loretta Lynn admitted it was "hard" for her to go on without her husband. 
A tribute from Loretta Lynn to her husband accompanies the Instagram post. It says, 
"Today would be our 73rd anniversary. I can't believe it's been that long. We fought hard and we loved hard. He was my biggest fan and the real force behind my career. He's the only man I ever loved. I miss you, Doo."
The video posted on Instagram as the official music video for "I Can't Hear the Music Anymore." Watch the clip from Youtube: 
Many of the Legend's Songs Inspired By Husband
Loretta Lynn's tumultuous marriage is one of the history books. Many fans got a first-hand look at the abuse the singer suffered at the hands of her husband in the movie Coal Miner's Daughter. The film, starring Sissy Spacek as Loretta Lynn, was based on Loretta Lynn's autobiography of the same name. 
Lynn's later hits, such as "Fist City," and "Don't Come Home A-Drinkin' (With Lovin' on Your Mind)" were inspired by her marriage. Reportedly, Doo Lynn was unfaithful to Loretta Lynn, as well as abusive. 
However, as the lyrics to "I Can't Hear the Music Anymore" reveal, he was also her "biggest fan." 
Loretta Lynn Plots Release of 50th Studio Album
Loretta Lynn was just 15-year-old when she got married. In April, she will turn 89-years-old. Despite suffering a few setbacks – a stroke and broken ribs – she isn't slowing down at all. In March, she will release her 50th studio album. Still Woman Enough will feature GIRL POWER with artists such as Carrie Underwood and Reba McEntire joining forces with the iconic singer. 
The country legend revealed this week that Walmart will exclusively sell the physical album in stores. She included a link to pre-order in the announcement. Using the hashtags #StillWomanEnough #KeepingitCountry #idontretire, she made it clear that she is as feisty as ever. 
If you love Loretta Lynn and country music, be sure to follow our Facebook page for all the latest country music news.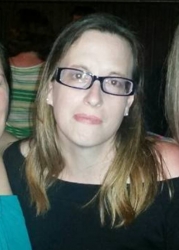 Latest posts by Jennifer Havener
(see all)