Brittany Aldean is opening up about her health scare. The former American Idol contestant ended up on a five-hour trip to the ER with her husband Jason Aldean. The exhausting ordeal leads to a new diagnosis. The country singer revealed that she thought she was "having a heart attack."
On Thursday, January 21, the couple ended up in the emergency room. Brittany said she was feeling lingering chest pains. She also didn't feel well on Thursday morning when she woke up. Since then, she finally got some answers. Now, Brittany is opening up about that scary ordeal on Instagram. Read on to learn more.
Brittany Aldean gives an update on her health
According to Country Now, Brittany Aldean shared a health update. On Thursday, she didn't feel like herself. The songstress was scared for her life. She was experiencing heart palpitations that felt like she was "having a heart attack."
"I had the worst chest pains this morning," Brittany wrote via her Instagram Stories. "Anyone else have random pains and thought, 'this is it, this is how I'm goin' out?'"
Brittany shared a selfie of herself. In the photo, she wore a white hooded sweatshirt and held up a mug. She also thanked Jason for "making sure I'm still kickin every 5 minutes." The country singer appeared to be lying in bed.
Two hours later, Brittany revealed that she was still in bed and having chest pains. While she tried to move on with her day, she ended up in bed due to the excruciating pains. Several hours later, Brittany shared another update on Instagram Stories. She revealed that she spent five hours at the ER.
"After five hours, yep, five hours of being at the ER, I have pleurisy, which is also known as the lining around your lungs being inflamed," Brittany shared. "To help this, I take ibuprofen. I hear wine is a cure, but I also think I'm gonna get divorced now because I just put this man through five hours of the ER."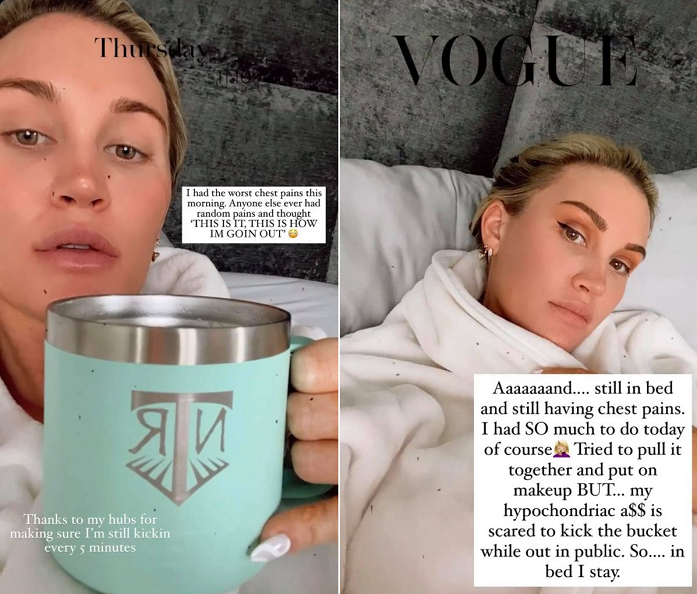 Jason looked fatigued in her Instagram Stories. He admitted that he should have given his wife "two Advil" that "would have knocked out in 30 minutes!" Brittany admitted that it was "very painful" and felt that she was "having a heart attack." But he assured her that she was fine.
What is pleurisy?
According to Web MD, pleurisy is a health condition that causes chest pain. It's caused by the part of the body that's called the pleura, which is a thin layer of tissue around the lungs. It's wrapped snugly around the lungs, which is lined with another layer of pleura. These layers prevent the lungs from rubbing against the chest cavity every time you take a breath.
Sometimes bacterial and fungal infections can lead to pleurisy. But it can also be caused by autoimmune disorders, tuberculosis, and other health problems. Those who suffer from pleurisy may experience shortness of breath, chest pains, and pain elsewhere in the body. Check back with Country Music Alley for more news on Brittany Aldean.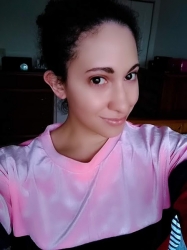 Latest posts by Chanel Adams
(see all)